New Titles Are Coming to Xbox Game Pass Soon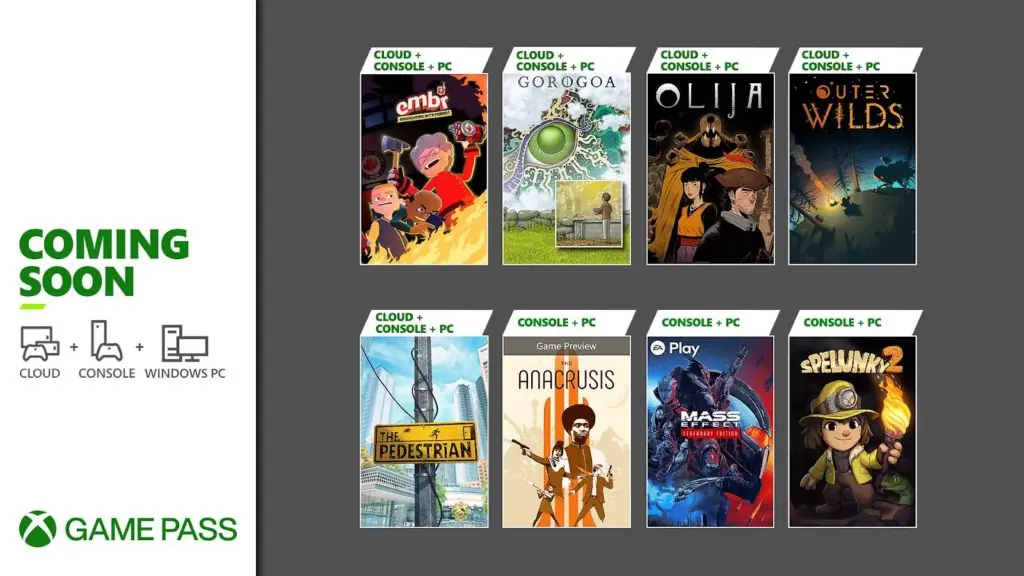 Since its inception in 2017, Xbox Game Pass has been a source of deals and bargains for Xbox gamers. The service has been called the "Netflix of gaming" due to its subscription-based pricing and the large catalog of content that is offered to its subscribers. As the new year begins, Microsoft has announced that even more games will be coming to the service soon.
Game Pass is The Gift That Keeps on Giving
Right now, Xbox Game Pass subscribers across console, cloud, and PC can play Goragoa, Olijia, and The Pedestrian. On January 6, subscribers will be able to play Embr, Outer Wilds, and Mass Effect Legendary Edition. Mass Effect is a great value as it was released last year and is a remaster of three games along with their DLC. On January 13, Spelunky 2 will be available as well as The Anacrusis, which will be available on release on Game Pass.
Game Pass subscribers can access the service through their Xbox console, PC, or mobile device. In 2021, cloud gaming was added as a feature allowing subscribers to play games instantly without downloading them. Also that year, EA Access was added to the service which gave subscribers access to a large library of games from EA.