My Hero Academia Battle Royale Game Announced
My Hero Academia: Ultra Rumble will be a free-to-play battle royale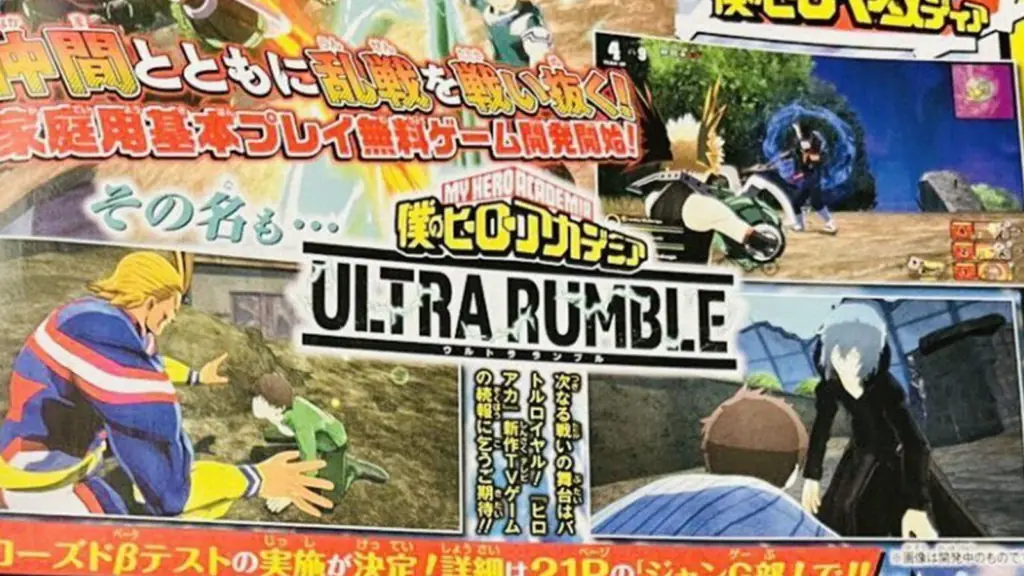 Bandai Namco has been the home of anime video games for many years now. Anime franchises such as Naruto, Dragon Ball, and Digimon have all had games published by the company in the past few years. The next big anime to receive a game published by Bandai Namco will be My Hero Academia, and it will be a free-to-play battle royale.
Bandai Brings Battle Royale to My Hero Academia
According to Gematsu, My Hero Academia: Ultra Rumble was announced In a recent issue of Weekly Jump. It will be released on PlayStation 4, Xbox One, Nintendo Switch, and PC. The game will be a free-to-play battle royale with 24 players. There will be a closed beta for the game which players can sign up for when the website launches but no.
Along with this announcement came a few screenshots of the game. No release date has been given for the game or the closed beta. There wasn't much revealed in this magazine announcement for the game so it may still be in early development. This will be the third game since 2018 based on My Hero Academia. The last one released was My Hero One's Justice 2 in 2020. That game and its predecessor are both arena fighting games. Ultra Rumble marks the beginning of a new direction for My Hero Academia video games.