Mortal Kombat 11 Aftermath Characters Revealed: Robocop, Sheeva, Fujin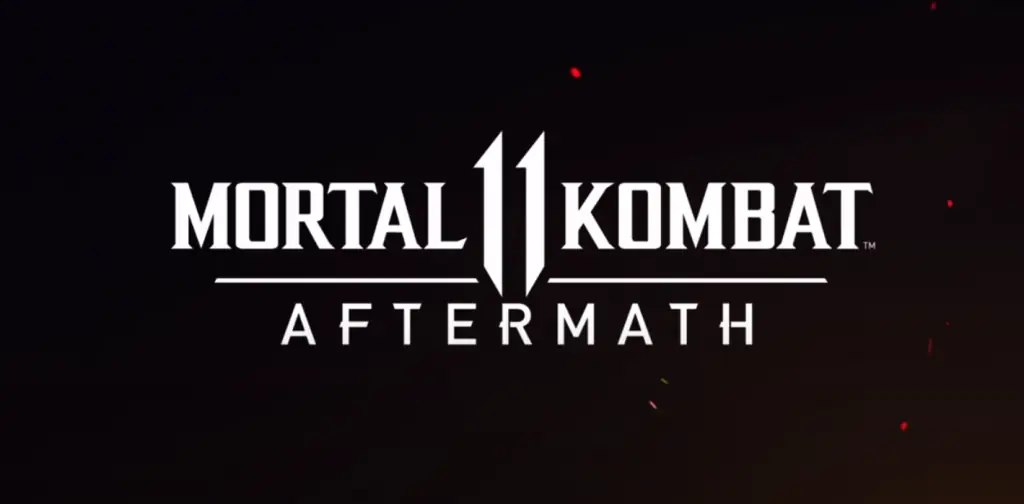 A new Mortal Kombat 11 Aftermath gameplay trailer was released today, showcasing new characters, new stages, stage fatalities, and friendships. This post-launch story expansion will release in digital format on May 26, 2020. It will mark the first time the Mortal Kombat series has seen a full-on expansion like this. Here's a look at the new Mortal Kombat 11 Aftermatch characters.
Mortal Kombat 11 Aftermath Characters
Three new characters have been added to the game, one of which is a brand new face to the MK universe. The new fighters have a big role in the evolving story, which involves time traveling to change history and future timelines.
Robocop
The first new Mortal Kombat 11 Aftermath character is Robocop, a new face to the game. That's right, the action movie character has joined the MK11 roster. The original actor to play Robocop (1987), Peter Weller, is also voicing the role in this game. Robocop utilizes missiles, a flamethrower, riot shields, and his classic pistol.
Alex Murphy was a dutiful police officer who was brutally executed by a local gang. Brought back to life through OCP technology, Murphy was transformed into RoboCop, a highly advanced cybernetic police officer designed to uphold the law and protect the innocent. Now entering the Mortal Kombat universe, RoboCop has received a few upgrades and is ready to serve the public by apprehending any Kombatants that stand in his way.
Sheeva
Sheeva, popular from Mortal Kombat 3, is back with her powerful grabs and throws. She has an unblockable teleport stomp, making her an annoying foe to face.
The male Shokan scoffed when Sheeva entered their contest to choose the Shokan's next leader. But Sheeva proved herself more than their equal. After a resounding victory, she was crowned the first Queen of the Shokan. As Queen, Sheeva now leads her people in the fight to attain their rightful place, as partners in Outworld's rule.
Fujin
Fujin is Raiden's wind god brother who first made an appearance back in Mortal Kombat 4. He uses a crossbow and a sword, along with the power of wind by his side.
The God of Wind, Fujin serves the Elder Gods alongside his brother, Raiden, as Protectors of Earthrealm. Affable and lighthearted, he's adept at inspiring peoples' innate capacity for goodness and heroism to conquer forces of hatred and tyranny. Fujin believes Earthrealm's best days are still to come, and he fights to ensure that bright future.
Aside from the three new Mortal Kombat 11 Aftermath characters, players that purchase the expansion can get their hands on new character skin packs that release over time. Aftermath releases on May 26 and players can choose to pick up just the expansion for $39.99, a bundle including all DLCs for $49.99, and the complete package which includes the base MK11 game for $59.99.
Free DLC Updates
Everyone who owns MK11 can also enjoy new updates, which include some brand new content that will be available when Aftermath updates. Here's some of the new content players can expect:
Stages: Dead Pool, Soul Chamber, and other stages will make a comeback.
Fatalities: Stage fatalities are making a comeback. Finishers will now be able to incorporate parts of the map.
Friendships: Finishing moves that don't involve violence are coming to MK11.