How to get Legiana in Monster Hunter Stories 2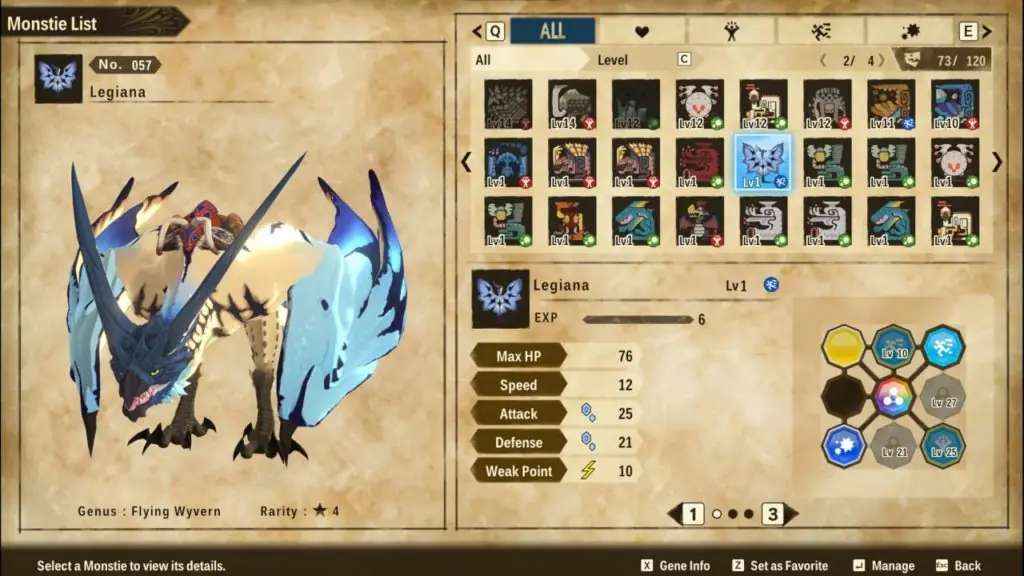 Any good RPG, and especially monster-collecting RPGs, has lots of cool post-game content to stumble upon. Heck, in most of the Pokémon games, you can barely do anything interesting until you've at least beaten the Elite Four. The same goes for Monster Hunter Stories 2, though instead of small magical monsters, you have gigantic winged terrors like Legiana to tame. Here's how to get Legiana in Monster Hunter Stories 2.
Legiana won't appear in the wild at all until you've finished the game's story. As part of the last stretch of story missions, there will be an instance where you'll have to defeat a Legiana in combat. It's a rough customer with numerous high-flying attacks, but you can stun it with a Barrel Bomb and unload on it afterwards. After you defeat Legiana and subsequently finish the story, it'll begin spawning in a couple of particular spots, along with dens holding its coveted eggs.
How to get Legiana in Monster Hunter Stories 2
There are two places Legiana can show up in the wild: in Rare Monster Dens that show up at random on the maps, or, more specifically, in the Lavina Glacial Peaks in Loloska. Just fast travel to the local Catavan stand and make your way up the center path between the snowy peaks. If Legiana's in the neighborhood, it'll make its presence known promptly. If you can't find Legiana here, or you're having trouble finding a Rare Monster Den, change the clock and return to the Catavan stand to reset the spawns.
Once you find Legiana, you'll have to go toe to toe with it again. If you happen to have a Paintball on hand, this is a great time to use it, as it'll guarantee Legiana will retreat if you can defeat it in three turns. Once it turns tail, follow it back to its den, liberate one of its eggs, and make yourself scarce. Hatch that egg, and voila, a giant flying wyvern to love and call your own.