Microsoft to acquire Fallout maker for $7.5 billion in cash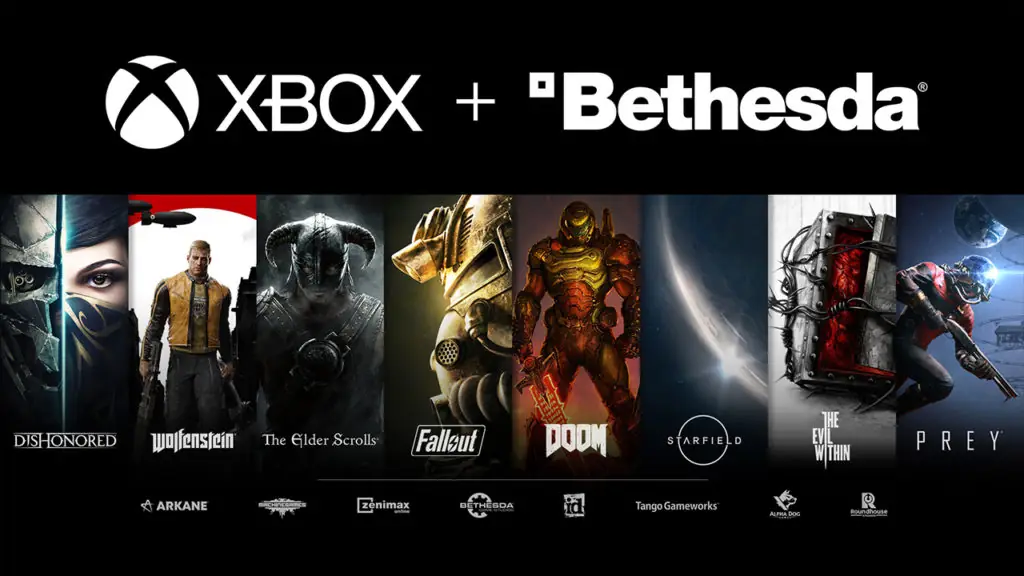 Microsoft announces its plans to acquire ZeniMax media, the parent organization of Bethesda Softworks. Bethesda is the publisher of popular video game titles like Doom, Fallout, Elder Scrolls, Dishonored, Quake, and more.
The acquisition means Microsoft will have ownership over these titles, and the development studios behind them, such as Bethesda Softworks, Bethesda Game Studios, id Software, ZeniMax Online Studios, Arkane, MachineGames, Tango Gameworks, Alpha Dog, and Roundhouse Studios.
According to Microsoft, the ZeniMax Media acquisition cost them $7.5 billion in cash. In a press release, Executive Vice President of Gaming Phil Spencer writes:
Bethesda's games have always had a special place on Xbox and in the hearts of millions of gamers around the world. Our teams have a close and storied history working together, from the amazing first DOOM, and its id Tech engine, innovating games on PCs to Bethesda bringing their first console game to the original Xbox, the groundbreaking The Elder Scrolls III: Morrowind. Over the years, I've had many deep conversations with the creative leaders at Bethesda on the future of gaming and we've long shared similar visions for the opportunities for creators and their games to reach more players in more ways.
Future titles from Bethesda will head to the Xbox Game Pass for PC and consoles. The business structure and leadership for Bethesda will remain in place after the acquisition.