Marvel WWII Captain America & Black Panther Game: Characters, Platforms, Release Date and Everything we Know
Learn all about Amy Hennig's long rumored Marvel game!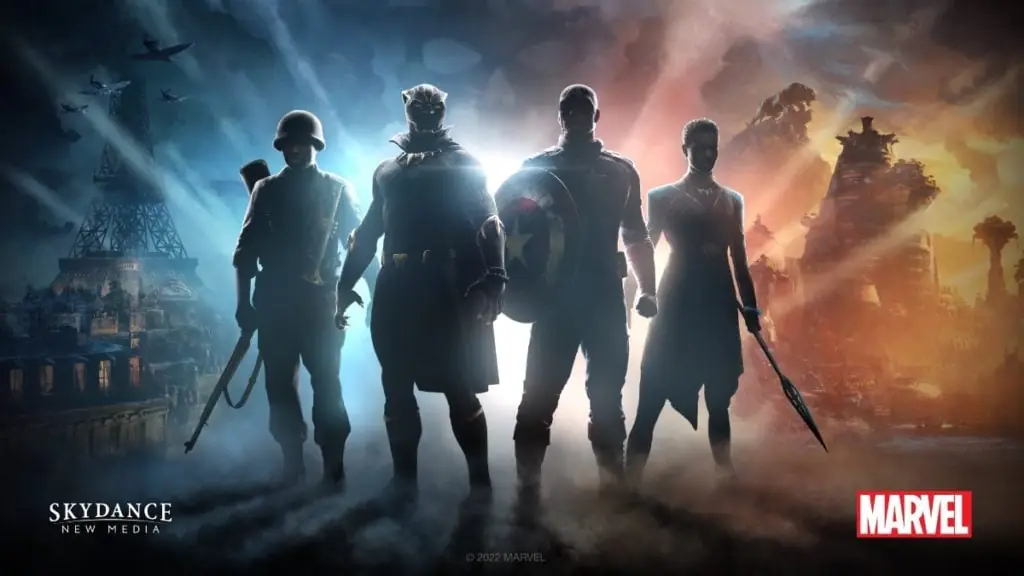 During today's Disney and Marvel Games Showcase, there were many Marvel games showcased. The one that caught fans' attention was the announcement of a Captain America and Black Panther game set during World War II. The game is a collaboration between Skydance New Media and Marvel Games. The game is currently untitled and has no release date as of yet, but here is everything we know so far.
Playable Characters
The Captain America and Black Panther game will obviously feature Captain America and Black Panther as playable characters. This Black Panther is not T'Challa however. Instead, he is T'Challa's grandfather Azzuri. In addition to them, there are two extra characters: Gabriel Jones and Nanali. Jones is the leader of the Howling Commandos while Nanali is the head of the Wakandan Spy Network. Both characters might be unknown to most Marvel fans but both are from Marvel comics and have appeared in comics related to World War II.
Gameplay
There wasn't any footage in the trailer, but we do know how the Captain America and Black Panther game will work gameplay-wise. According to Amy Hennig, the game will be similar to Uncharted. Gamers might recognize Hennig as a former writer of the Uncharted series. We also know that the game will let players control all four characters at different points of the story. With this revealed, fans can expect the game to be a more linear experience compared to other Marvel games on the market like Insomniac's Spider-Man and their upcoming Wolverine game.
Trailer Easter Eggs
The trailer for the Captain America and Black Panther game was short but did feature a few easter eggs. At one point, the camera pans over a desk showcasing a few items: a folder with the hydra logo, a hydra uniform hat, and Captain America's shield with scratches from Black Panther's claws. That last easter egg seems to indicate that maybe Captain America and Black Panther start as enemies before becoming allies similar to their relationship in the comics.