Madden 23: All New Features to Face of the Franchise Mode
Major improvements to Face of the Franchise appear to be underway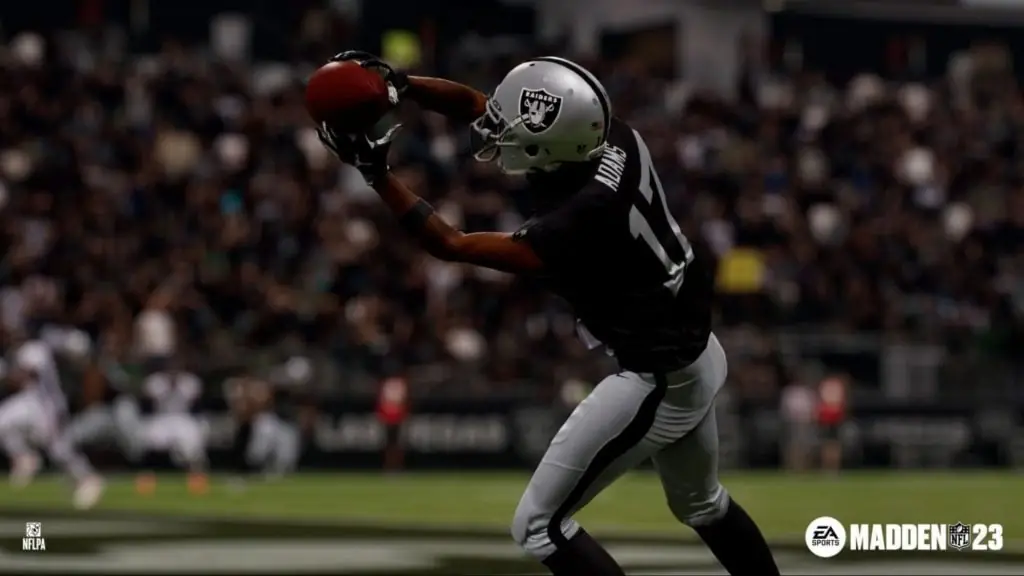 At the time of writing, Madden 23 is just over one week away from dropping. With the upcoming sports title set to be one of the biggest releases of the year, EA has slowly been building the hype. Releasing more and more content leading up to the official release date. Not the least of which includes their most recent Gridiron Notes, highlighting some major changes to the ever popular Face of the Franchise mode.
Here is everything you need to know about all of the new features in Madden 23's Face of the Franchise mode.
Madden 23: All New Features to Face of the Franchise Mode
Contracts and Quick Starts
First off, this year's Face of the Franchise mode will shift from traditional starting points. In Madden 22, players would enter the league as a rookie, however, now players will have to work their way up as an under-utilized fifth-year free agent. Meaning that your biggest decision in Madden 23 will come down to which team you choose to play for using the upgraded free agency contract system.
Taking into account things like the quality of a team as well as their needs for a player at your position and skill level. If you end up being a good fit and the team is willing to pay you above your predicted market value, your career could skyrocket. From creating your player, signing with a team and setting off on your NFL journey, the entire process will take no longer than 15 minutes. Allowing players to dive straight into the game, bypassing the whole high school and college scene.
Related: Madden 23 Passing Guide – How to throw all passes in Madden
Player-Locked Gameplay and New CB Position
Another big change to Madden 23's Face of the Franchise mode comes with the introduction of true player-locked gameplay. Meaning that you'll now solely be responsible for mastering your own position and relying on your teammates match your level of play. As you will no longer be able to flip over to full team control.
Being that there will be more importance placed on developing your position and less on your team's performance. A brand-new playable position has been made available in Madden 23; cornerback. So, for the first time ever in Face of the Franchise, players will now get to choose between five different positions. Including CB, you can still take over as a wide receiver, running back, linebacker and quarterback for your favorite NFL franchise.
Improved Player Progression and League Hub
Next, it looks like Madden 23 has moved away from the idea of level-able classes and has replaced it with position-focused advancement. Allowing for more flexibility and customizability for each of the five playable positions. With a freshly updated UI along with the ability to fully customize your build with various skill points and abilities. The progression system in this year's Face of the Franchise mode should be a lot better.
Also, the League Hub has received a massive upgrade from year's prior. Outside of the organizational improvements with the addition of sub-categories in the Action Item list, they've also brought back 3D backgrounds. Which means that players will get to see where their player's set up prior to a game. If they're playing a home game, they will be displayed in their apartment. While away games will see you posted up in a hotel room.
Side Activities
Finally, Madden 23 has completely reshaped their side activities in Face of the Franchise as well. Now, players will be provided with far more opportunity to earn additional REP and boost their level. Whether that be through off-field training prep or on-field drills leading up to the big game. There will even be side stories offering up some pretty unique rewards.
Basically, players will get to select the Side Activities action prior to their game that week. Scroll through the available "open" days and set up an activity or drill for any given week. You will then be able to watch any cutscenes and play in (or sim) the on-field drills you have selected.
That's everything you need to know about all of the new features to Face of the Franchise mode in Madden 23. If you're interested in more Madden content, be sure to check our guides section here at Gamer Journalist. Where you can find information like how to slide in Madden NFL 23 or how to stop the run in Madden NFL 23.