Is Bread and Fred Multiplayer?
Can you play with friends online?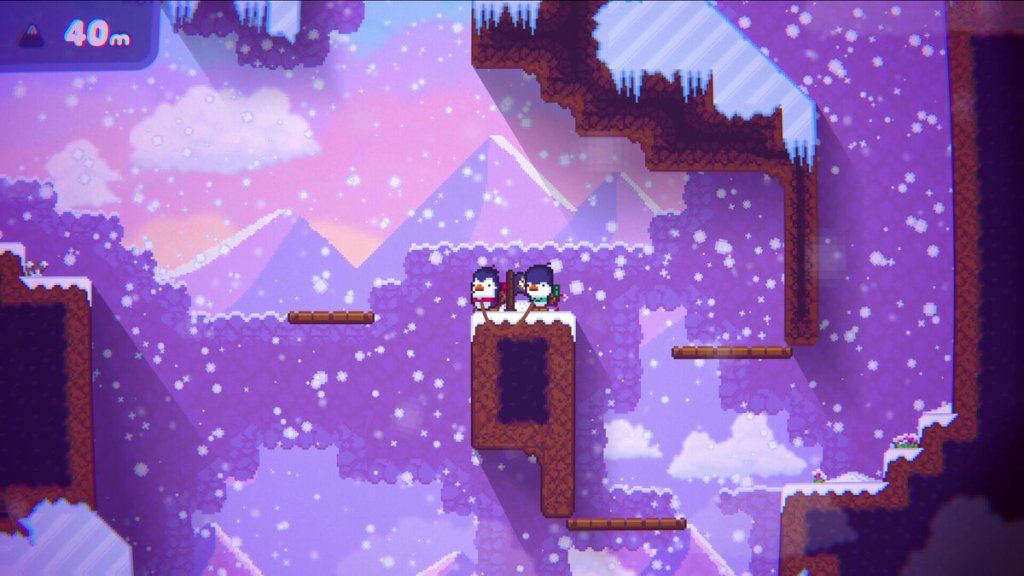 Do you love penguins? Hear us out. If you were told that there's a game available that allows you to take control of a penguin with friends would you play it? If you're like us and you answered absolutely then you're in for a treat. Bread and Fred is a platformer where you can scale mountains with your friends and try to reach the top. This game is challenging because just like every platformer game available you need precision to beat the puzzles. Can you play Bread and Fred with multiple players? Are there co-op features? Here's everything you need to know about Bread and Fred.
Can you play Bread and Fred with Friends?
Bread and Fred is a co-op two-player game that requires you to work as a team to make it to the top. You and your friend play as two penguins scaling mountains and going through assorted puzzles. This game might cause tension if you're not the best at teamwork. Since you're a penguin you will have difficulties jumping and if you miss a step you could fall to your death.
This game supports local co-op and is not multiplayer. This means you're only going to need one friend that lives close to you so you can play together. You will not be able to play with your online friends in a multiplayer setting. Bread and Fred doesn't support cross-play or cross-save either. It sucks, we know, but that doesn't mean it's not going to be a great game.
What is the Gameplay like in Bread and Fred?
The game itself is quite simple where your goal is to reach the top of the mountain with your friend. You play as two penguins scaling cliffs covered in ice. There are obstacles you need to face such as swinging to opposite sides, jumping on platforms, and finding ways to get to the top without dealing too much damage. Each fall you take will impact your character and after some time you will die. All you need to do is watch your step, work on a plan with your team, and get to the top in this platformer game.
---
If you're looking for more updates on Bread and Fred and other platformers please check out Gamer Journalist on Facebook to join the discussion and keep up to date with our content. You may also want to check out our news and guides.
About the author