Injustice: Gods Among Us is now free to download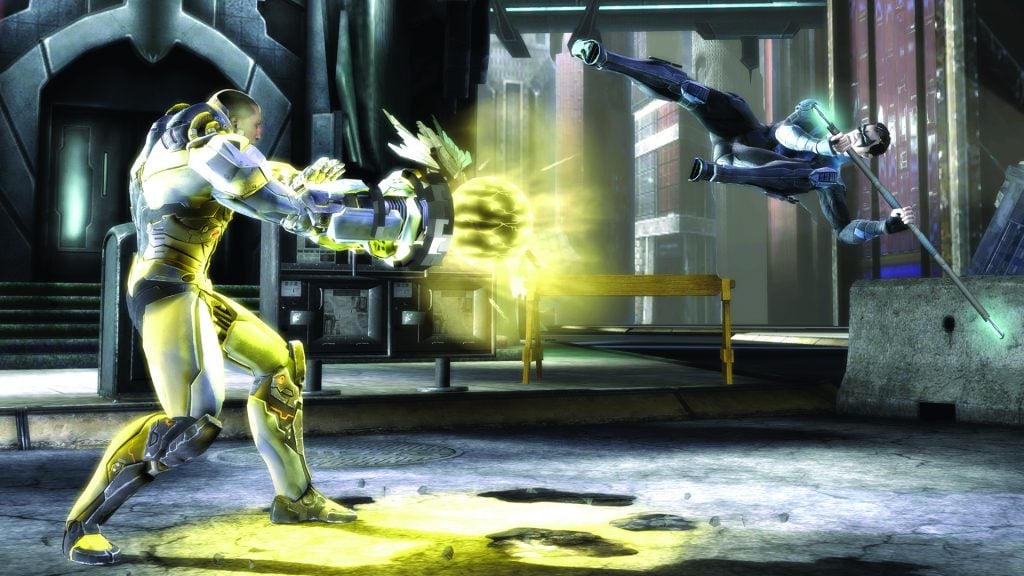 The critically acclaimed superhero fighting game Injustice: Gods Among Us is now free to download on PlayStation 4, Xbox One, and PC. First released in 2013, this game from NetherRealm Studios takes elements from their Mortal Kombat title and brings them into the DC universe.
It may be an old game, but it's still a fun experience that does justice to all the different DC characters. There are dozens of playable characters, including Batman, Catwoman, Green Arrow, Harley Quinn, Joker, and a couple dozen more from the DC Comics universe. Combine these into a story mode with lots of battling and mini-games, and you have Injustice: Gods Among Us.
Aside from the story mode, there's also a Battle Mode, Practice Mode, Versus Mode, and online multiplayer action. You can get all of this plus the DLC for free for the next week.
Injustice: Gods Among Us Ultimate Edition is available to download until June 25, and is free to keep forever. The ultimate edition contains all downloadable content. PC gamers can pick it up on Steam, and PlayStation 4 players can download it on the PlayStation Store. Currently, Xbox One players can download the original Xbox 360 backward-compatible game.
About the author