How to Pull Your Goalie in NHL 21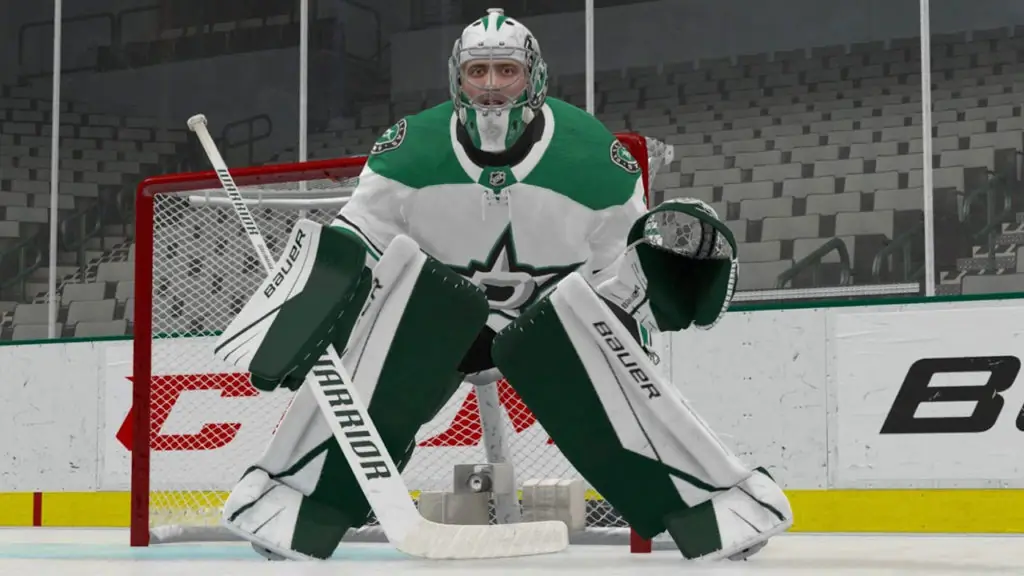 NHL 21 includes updated rosters, new content, and fresh gameplay. It feels as though the sky's the limit in EA's latest installment. With so many next-level additions to the game, one issue that has plagued players is trying to figure out how to pull your goalie in NHL 21. Pulling your goalie can be a recipe for disaster, or domination depending on the situation. By allowing your tender to skate over to the bench, you'll be getting an additional skater to help push the game's pace. However, you'll also be leaving your end of the ice entirely open for your opponent to take advantage.
It's undoubtedly a high-risk, high-reward play you should only utilize at the end of the game when you need that final push to glory (or if you're looking to spice things up a bit). Regardless of your playstyle, it's paramount that you understand how to go about pulling your goalie in NHL 21.
How to Pull Your Goalie in NHL 21
There are two ways to pull your goalie in NHL 21. You can accomplish this by either going into the pause menu or using the proper controls to pull them mid-game.
Pull your goalie through the pause menu
Hit the Pause menu button and scroll through the menu (using the bumpers) until you reach "Manage Team."
After you click on this, you will see the option to "Turn On" the "Pull Goalie" option.
Whenever this is enabled, your goalie will automatically head to the bench as soon as you enter your opponent's half.
Pull your goalie in-game using controls
If you want to control when your goalie leaves the box, you can also pull them using the in-game controls.

PS4: L1 and Touchpad
Xbox One: Select and LB

Using in-game controls to pull your goalie is a good idea if you play many online games because you will be limited in the number of times you can pause each match.