Hunt: Showdown's Granny Maunet is One Senior Citizen You Don't Want to Mess With
Wisdom is a killer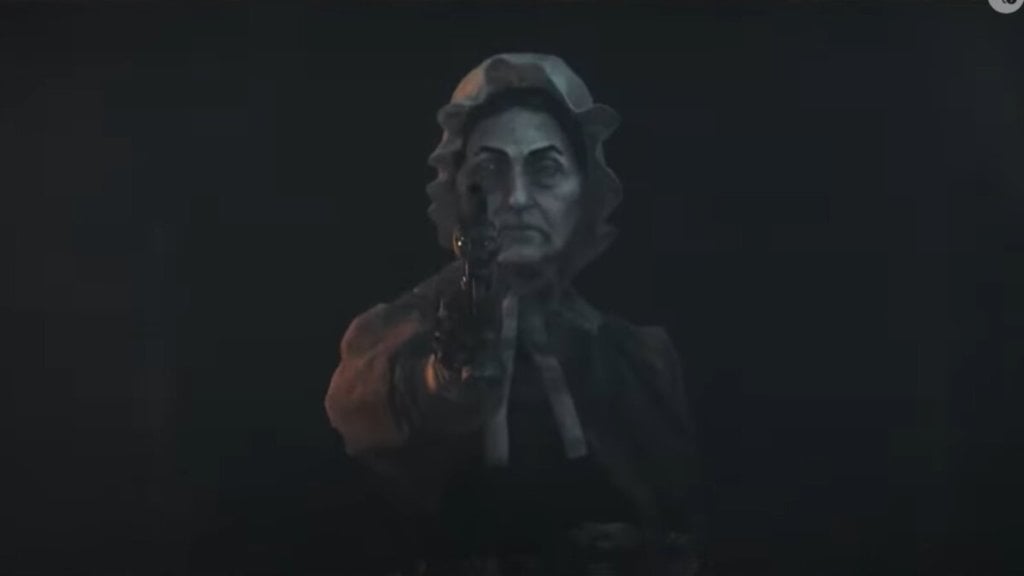 Has anyone else noticed how we are seeing more and more older Ladies appearing in Horror content? From the satirical and bizarre horrifying choice of the naked Nanny in IT Chapter Two, to the inhuman Mother, desperate for a child's love in Barbarian. There is a strange phenomenon going on in Horror Films in the recent years and Hunt: Showdown are hopping on this idea but in the best way possible. Because, who better to bring to a gunfight than your Granny, armed to the teeth? No one would expect the Granny to be the killer and that is what makes her so deadly. Experience true terror and confusion in taking aim at an old Lady and reaping the consequences of doing so. Let us hope that she is rocking up with a Bomb Lance, I hear she has aim like Maddux. This is Vincent's guide on how to get the Bone Mason in Hunt: Showdown.
How to Get the Legendary Skin: Bone Mason
The Bone Mason is the latest Legendary Skin available in Hunt: Showdown and like with all Legendary Skins, your only way of getting these bad boys is by unlocking them through purchasing. Granny Maunet comes with The Phantom of the Catacombs DLC, which is available on all Platforms – PlayStation, Xbox and PC. With an asking price of $9.99, the latest Hunt: Showdown DLC offers new Weapon Variations for the Caldwell Pistol, Romero Hatchet Shotgun and a new Satchel for your Health Kits. With a goal in mind to avenge her son's death, Maunet enters Louisiana in hope for a new beginning to her story. What is on the horizon for dear old Maunet however, is a lifelong battle with Hunters, eager to be the reason for her last breath.
Related: Hunt: Showdown – Should You Retire Your Hunter?
How do Legendary Skins Work in Hunt: Showdown?
In Hunt: Showdown, any Hunter Skins you purchase can be viewed via the Legendary Hunters Tab inside Recruit Hunters on the Main Menu. Unlike other Online games, the Standard Hunter Skins are placed on a rotational system that means you are not guaranteed to play who you want to. However, upon purchasing Granny Maunet's Skin, she will be available for you to try out, but should you die with her out on the field, you will need to pay a fee to use her again. And Granny's help does not come cheap. Because of this, you will want to try extra hard to keep this Granny alive over your other Hunter Skins that appear in random selection for you to choose from.
Because of this rotational system, those who have purchased Legendary Skins which offer 3 random traits to aid you in a fight, you have the option to play as these Hunters so long as you have 200 Hunt Dollars to spend. So in order for Granny Mounet to appear again, should you lose her, you can find her in your Legendary Hunters Tab, for a price of 200 to arm herself once more.
---
The Phantom of the Catacombs DLC is available on Windows, Xbox and PlayStation where anyone can try out Granny Maunet to test other player's humility on the field. At least there is no Morality System in this game. For more Hunt: Showdown guides, be sure to check out Gamer Journalist if you are interested. As always, thanks for reading.
About the author