How to Increase Pass Accuracy in NBA 2K23
Get ready to drop some dimes out there on the court!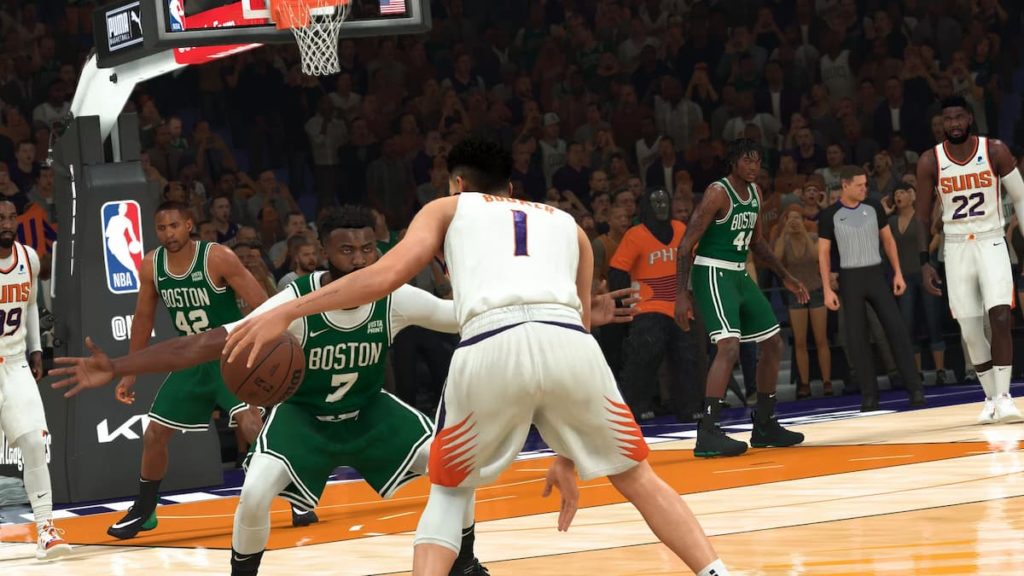 Regardless of the type of player you are, everybody needs to know how to pass the ball effectively in NBA 2K23. That being said, it's not just about passing the ball to the correct teammate but also about making quick passes that get to your destination on time and uninterrupted. The issue is that the passing mechanics change with every installment in the franchise, leading many to wonder how they can become the most accurate passer in NBA 2K23.
In this guide, we will explore how to increase pass accuracy in NBA 2K23.
How to Increase Pass Accuracy in NBA 2K23
The biggest reason why players are having such a difficult time passing the ball in NBA 2K23 is that bullet passes have been removed from the game. Now, the speed at which you pass the ball depends entirely on your pass accuracy. Meaning that if you want to complete some quick and timely passes, you need to be accurate with the ball in your hands.
Related: How to Fake a Pass in NBA 2K23
The first thing to note is that your pass accuracy rating should never fall below 70. If your rating ever drops below this mark, you can expect a lot of fumbled passes and miscues on the court. Keep in mind that having a 70 pass accuracy rating in NBA 2K23 is the equivalent of having the silver bullet passes in NBA 2K22. To advance past the silver bullet passes, you should aim to have an accuracy rating of around 85 to 90.
You can also try to get a pass accuracy rating of 90 or higher in order to reach the Hall of Fame pass. Although, this is going to be pretty difficult to achieve. By playing in MyCareer games, competing in practices, and completing the challenges hidden throughout The City, you can level up your pass accuracy in no time. Just be sure to prioritize drills or plays that cater to this style of play.
That's everything you need to know about how to increase pass accuracy in NBA 2K23. If you're interested in more NBA 2K23 content, be sure to check out our guides section here at Gamer Journalist. Where you can find loads of helpful information like how to unlock Leadership Skills in NBA 2K23.