How to Find the Yoda Floppa Morph in Find the Floppa Morphs
A wise Floppa, this is.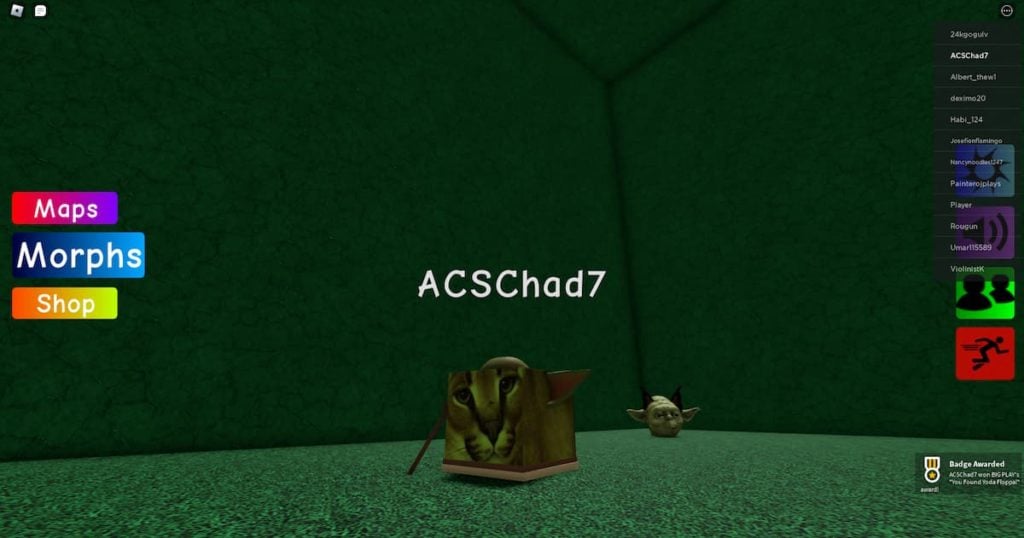 Find the Floppa Morphs, by BIG PLAY, is an incredible scavenger hunt Roblox game that sees players hunting for floppa morphs over numerous maps. With over 300 floppa morphs to collect, casual and completionist players will have a blast finding and morphing into their favourite floppas. But there is one floppa who is wiser than all the others. That's right, the Yoda Floppa Morph is hiding out the Empire in Roblox. Here is how to find the Yoda Floppa Morph in Find the Floppa Morphs.
How to find the Yoda Floppa Morph in Find the Floppa Morphs
The Yoda Floppa Morph is hunkering down in its forest in the Theme Park map, so select that map from the map menu.
This floppa morph is represented by Yoda's head with Floppa ears, so it is hard to miss it!
Finding Yoda Floppa's forest
In Star Wars, we see Luke Skywalker find Yoda as a hermit in the swamps of Dagobah. In Roblox, this Yoda is doing something similar, so we must find the forest to find the hermit.
Interestingly, you could search all across the Theme Park map and not come even close to finding the Yoda Floppa. He's that good at hiding. Yoda Floppa's hint tells us something strange. It orders us to click on the picture of Yoda Floppa, very similar to the Snowman Floppa in the Winter map.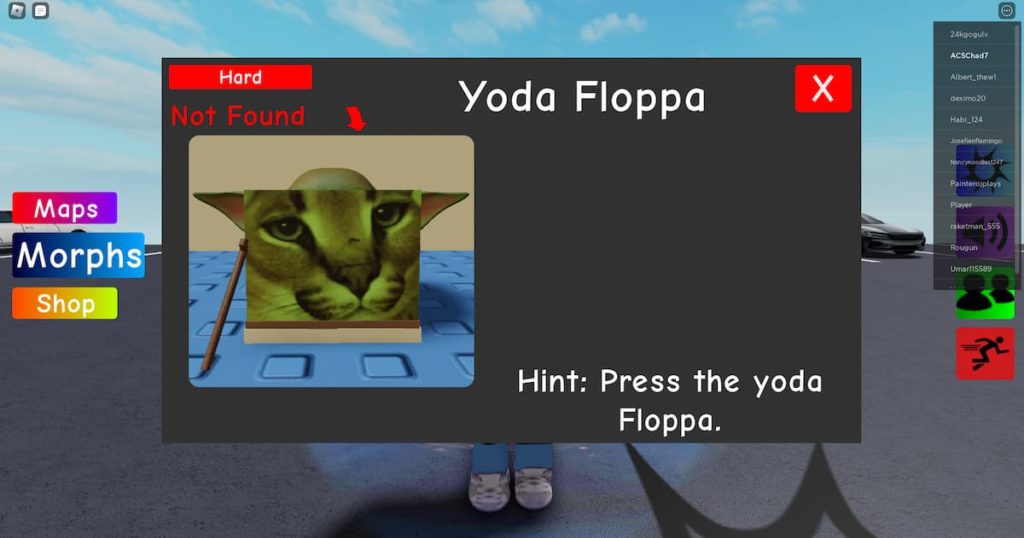 You needn't move on from the hint page, as all you need to do is click on the image of Yoda Floppa, indicated by a unique red arrow pointing to his headshot.
Once you click on the image, you'll be teleported to a forest.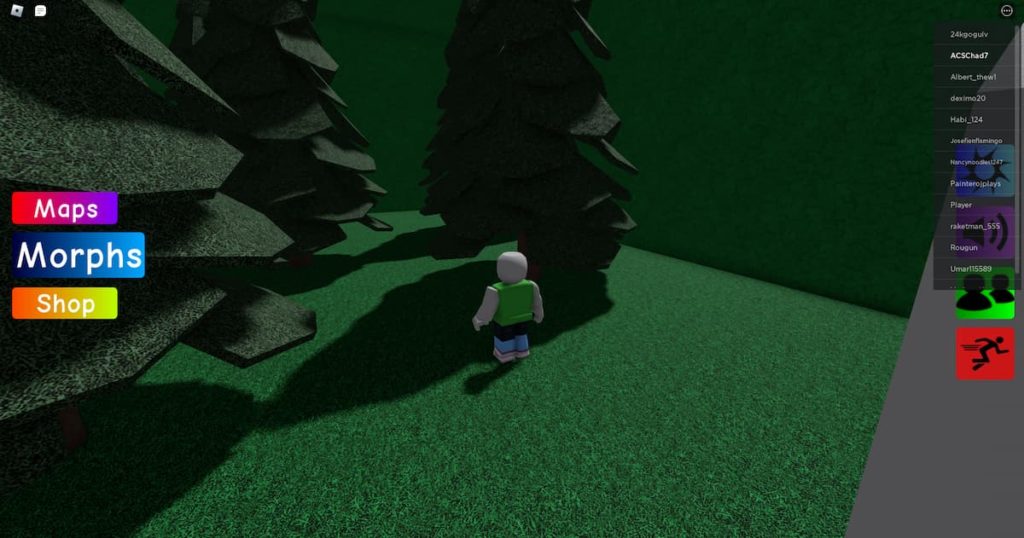 Related: How to find the Dizzy Floppa Morph in Find the Floppa Morphs
Claiming the Yoda Floppa in Find the Floppa Morphs
Thankfully for us, the forest is not that expansive. Consisting of merely three three, all you have to do is walk past them and look to the right corner, where your beloved Star Wars character will be there waiting for you.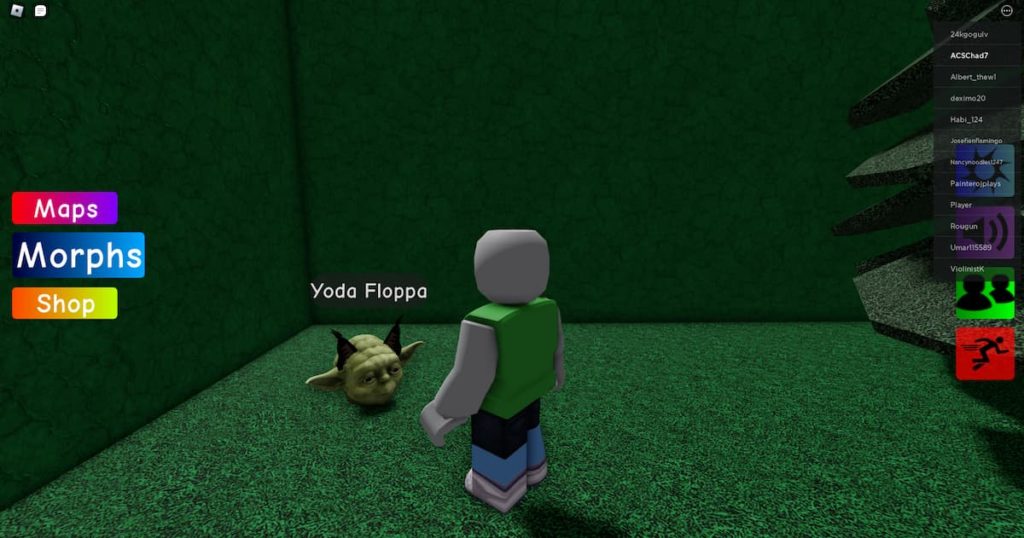 Simply touch the Yoda head to claim the Yoda Floppa Morph. You can now morph into it as you wish.
Keep an eye on Gamer Journalist for more gaming and Find the Floppa Morphs content.