How to find the Halt Floppa in Find the Floppa Morphs
You'll need your whits about you.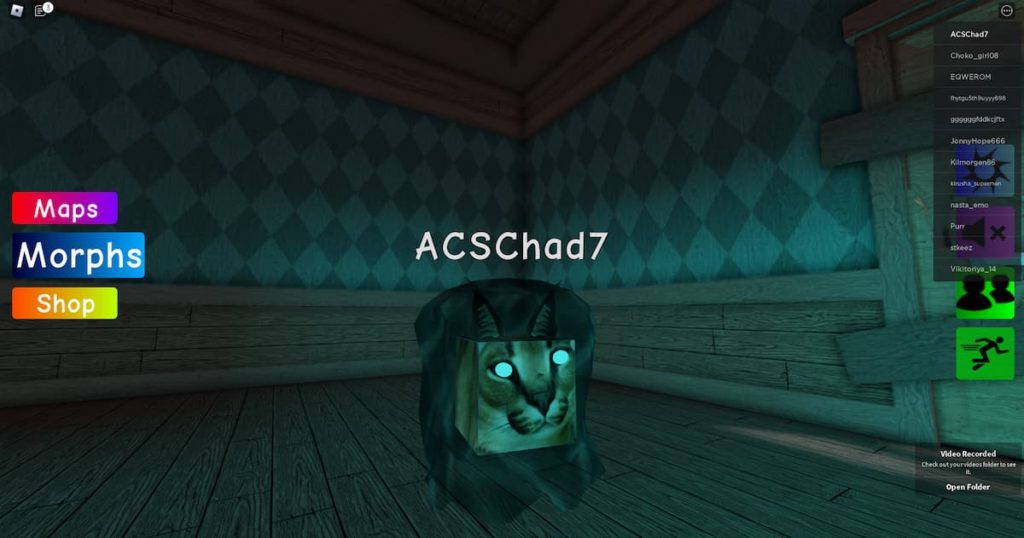 Find the Floppa Morphs, by BIG PLAY, is a huge Roblox 'find the' game in which players can hunt over multiple maps for Floppa Morphs to find and turn into. WIth over 300 Floppa Morphs to collect, any type of player will find great fun in playing and finding their favourite floppas. But there is one floppa that only the bravest will attempt to claim. Here is how to find the Halt Floppa in Find the Floppa Morphs.
How to find the Halt Floppa in Find the Floppa Morphs
To find this floppa, you're going to need to start your search in the DOORS map, which can be selected through the map menu. This floppa is represented by the Halt entity from the Roblox DOORS horror game.
The tip tells us that there is a secret room in the game, so we're going to find it!
Getting to the Halt Obby
When you select the map, you will be promptly spawn in a room with one exit.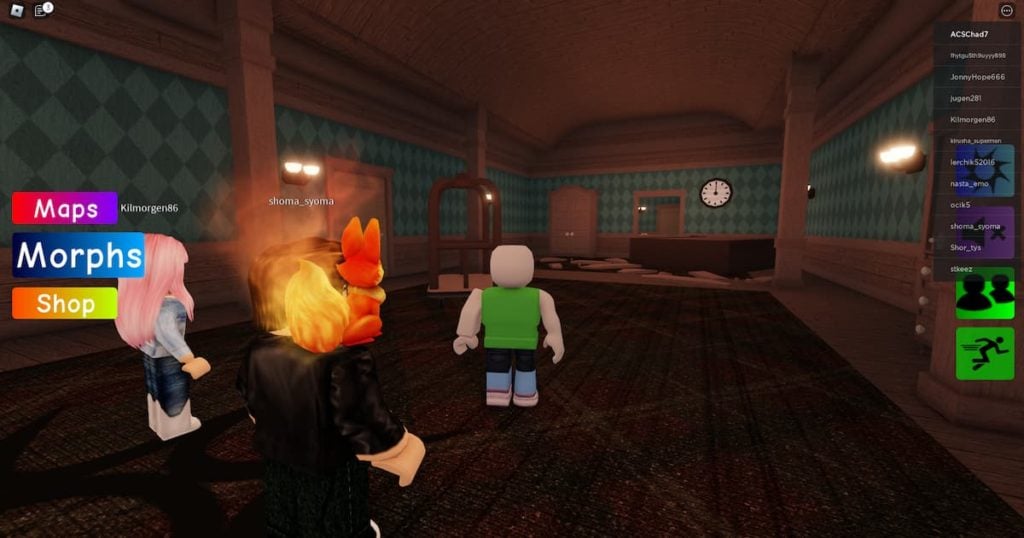 Walk into the other room. In this map, there are a long series of room that only have one exit. You must walk through all of them. Don't worry, you won't get lost, this part of the map is strictly linear.
You will come across a room with red wallpaper with a left branch and a right branch. Take the right branch, where there will be a door with a ghostly blue light coming from the crunched door.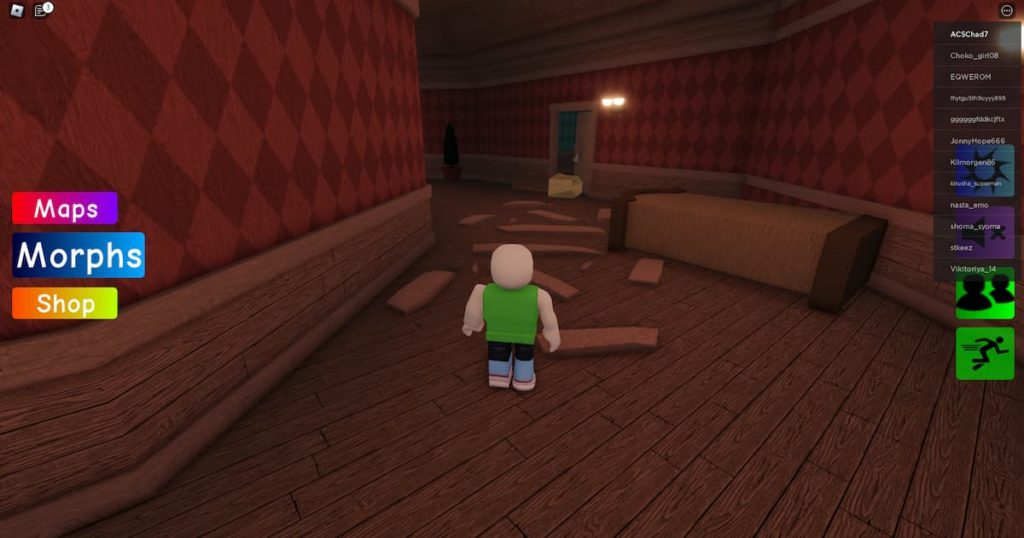 Related: Find the Floppa Morphs – How to Find All the Floppa Morphs in the Backrooms Map
Claiming the Halt Floppa
Walking into that room, and you'll find yourself in the Halt Obby. There are two Halt creatures that zoom left to right, with the Halt Floppa Morph at the other end.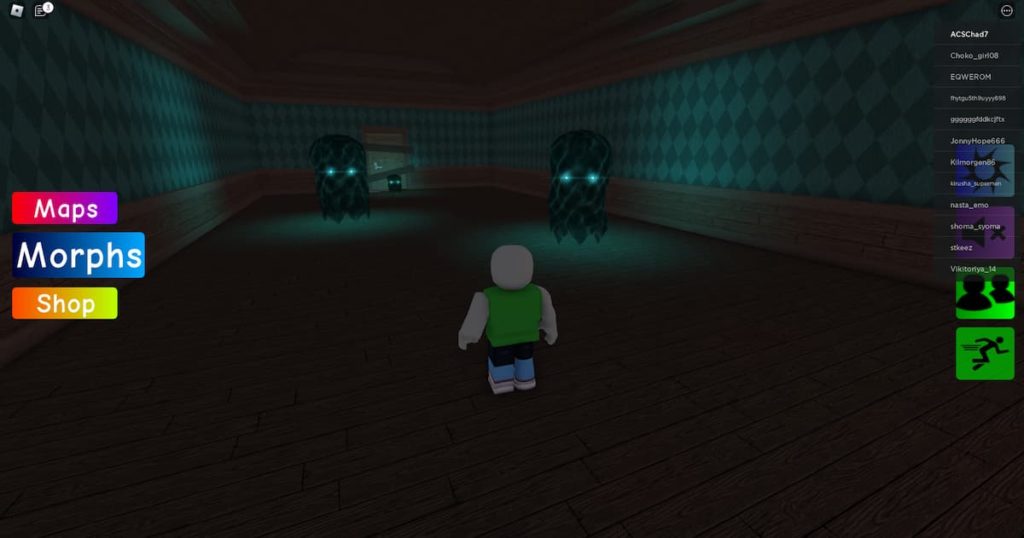 To make your way past, you must get as close to the first Halt as you can before quickly walking forwards when it goes past. Repeat this for the second Halt creature.
Once past, you will find yourself next to the Halt Floppa! Touch it to claim it, enabling you to morph into it.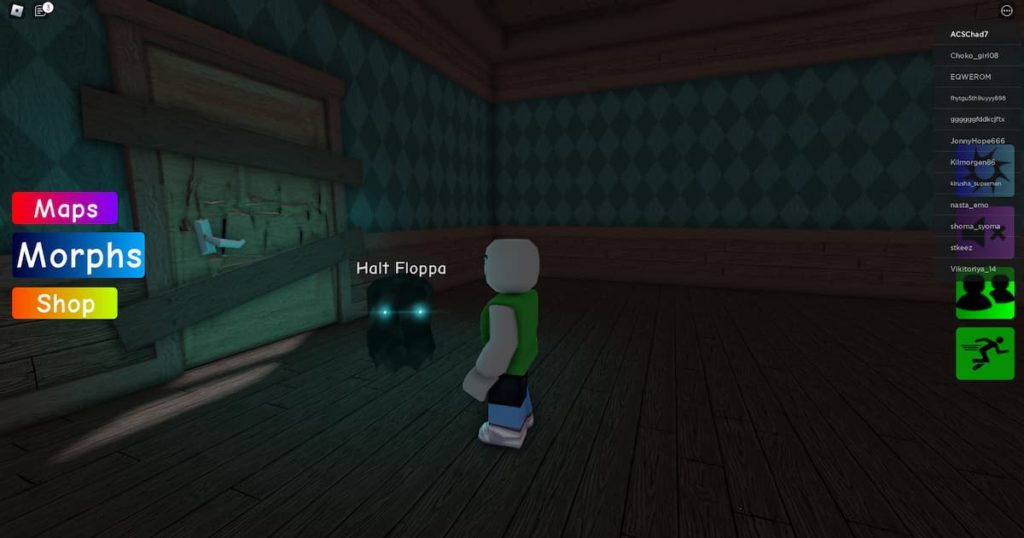 Keep an eye on Gamer Journalist for more gaming and Find the Floppa Morphs content, such as how to find the Yoda Floppa