Hasbro announces Roblox Nerf blasters and Monopoly coming soon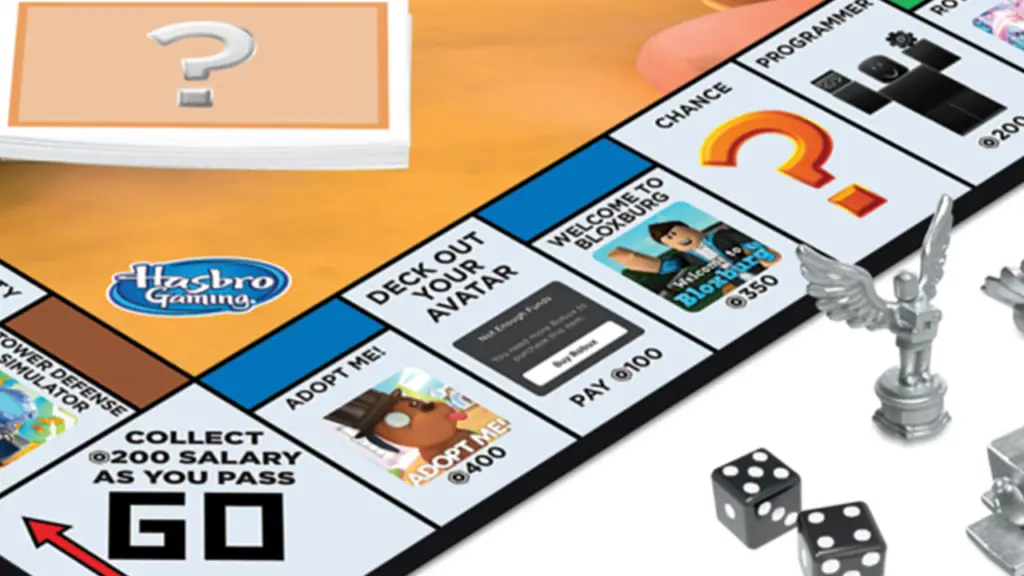 Hasbro has announced some brand new Roblox-inspired products coming this fall to their Nerf line of toys. According to a report for GameSpot, there are seven sets of Roblox Nerf blasters coming to the market. As part of the collaboration, the blasters come with in-game codes you can redeem for some pretty cool items. Roblox Monopoly is also coming later this year and is now available for pre-order.
Roblox Nerf Blasters
First is a blaster from one of Roblox's most popular games, Adopt Me! The 'Bees!' blaster includes a drum of eight darts and comes with eight elite single darts. The blaster's design makes it look like it's dripping with honey, and you can pre-order it for $30.
Next up is another Roblox hit, the Jailbreak Armory blaster two-pack. Inspired by the famous cops and robbers game, this set includes two blasters and ten darts for $20. Another is the Arsenal Pulse Blaster, inspired by the most popular shooter game by ROLVe on the Roblox platform. It comes with a removable ten-dart clip and comes with all ten darts for $40.
The last big-ticket item is the MM2 Shark Seeker, inspired by the Roblox detective game MM2 by Nikilis. You can pick this one up for $25, which includes three mega darts. There are also three Microshots available for ten dollars each, which are also inspired by various Roblox games.
Roblox Monopoly
There's also a Roblox Monopoly game available for pre-order on the Hasbro Pulse website, retailing at $20 and featuring many familiar elements for fans of the game. Hasbro is busting out with some other video game collabs this year, including a product line for Fortnite.
Roblox is a game platform and game creation engine currently available on PC, Xbox One, iOS, and Android.