Ghosts of Tsushima gameplay reveals new exploration mechanics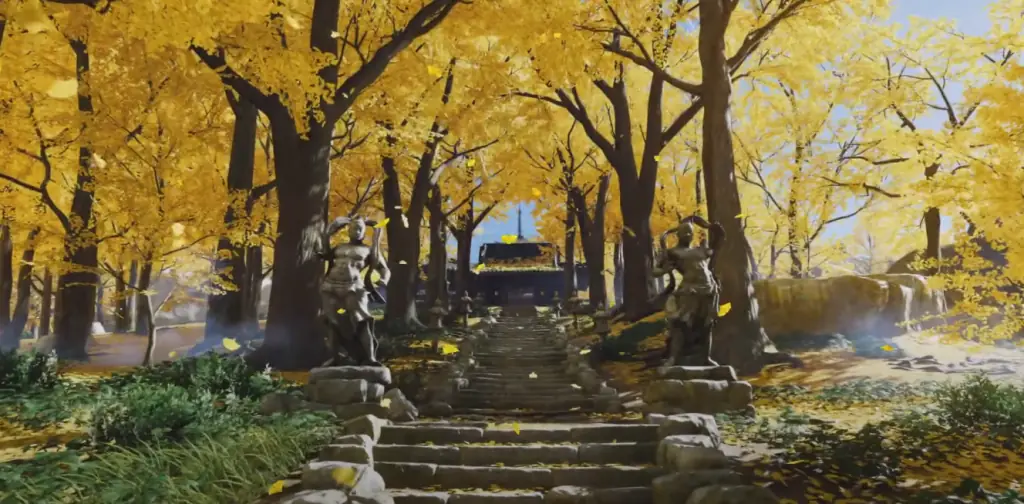 A new State of Play episode showcasing Ghost of Tsushima gameplay streamed live on Twitch and YouTube today at 4:00 PM EST. The Ghosts of Tsushima trailer, which is about 18 minutes long, features a ton of game information including combat, exploration, and much more. The gameplay footage is accompanied by commentary from creative director Jason Connell.
One of the more interesting mechanics in this game is a new exploration mechanic. Guiding winds take you to all kinds of different locations in the game, including story missions or even rare loot. Summoning a guiding wind pushes you in the direction of the action.
Other visual cues like smokestacks, strange-looking trees, and even animals alert you to hidden objects and potential quests out in the world.
Fans also got a look at the Yagata Forest, which features long windy roads running through tall trees. Honor shrines were also showcased, which can be found by following foxes you encounter throughout the game. These shrines increase Jin's slots, which can be used to equip charms that grant buffs.
We also got a look at the combat system, and it looks like players can choose to fight like an honorable Samurai, or fight enemies as a Ghost. Altering sound can disorient enemies, during which time you can assassinate them. You can also use smoke bombs and other explosives to block enemy vision and move in for the kill.
Ghosts of Tsushima Release Date
Ghosts of Tsushima will release exclusively for PlayStation 4 on July 17th. The date was set back a month by Sucker Punch, who wanted to originally release it this upcoming June.