Gambit Esports Qualifies for Playoffs after Comeback Victory
Gambit Esports beat Team Vikings in a 2-1 series to secure their spot in the quarterfinals Playoffs at VALORANT Champions Berlin.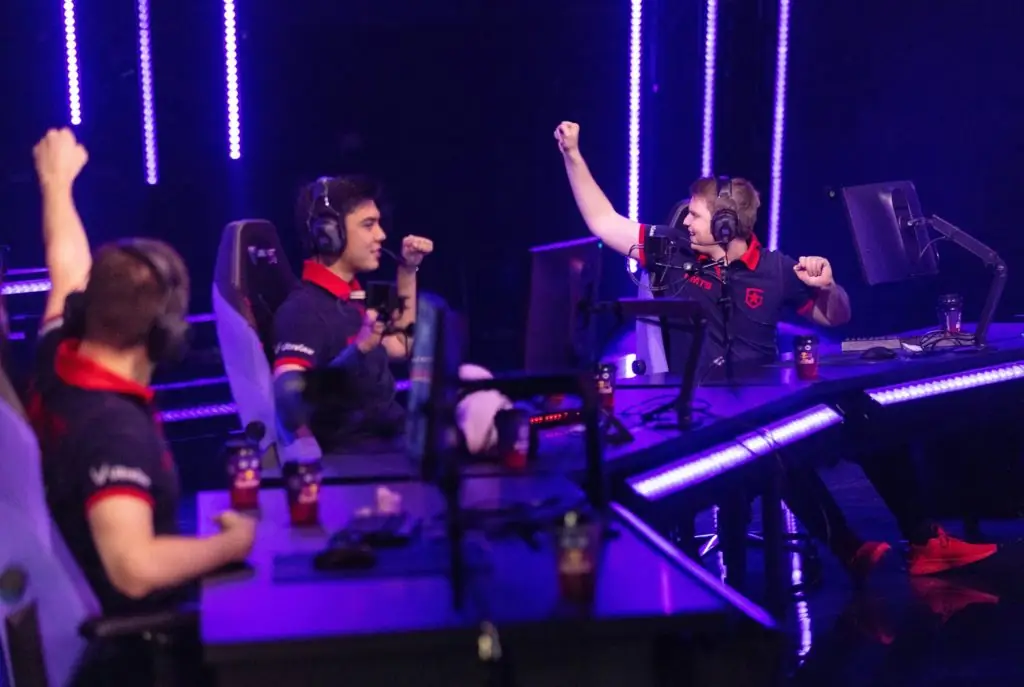 In overtime, Gambit Esports pull off a miraculous comeback victory to defeat Team Vikings and secure the series win. The EMEA representatives manage to pull off a nine-game winning streak to defeat the Brazilians in one of the most nerve-wracking series in VALORANT Champions Berlin, which qualifies them for the Playoffs.
| | | |
| --- | --- | --- |
| Gambit Esports | | Team Vikings |
| Haven | Ban 1 | Ascent |
| Split | Pick | Bind |
| Fracture | Ban 2 | Breeze |
| | Decider | Icebox |
The match kicks off with Gambit's choice of Split in Map 1. The early rounds looked a bit like a repeat of the previous days, with Team Vikings getting the early lead against the favorites, going 4-0 with the intention of bulldozing the rest of the match. However, Gambit picked up the pace and managed to retake the round and catch up on the scoreboard. Gambit learned from their mistakes in the early rounds and managed to close out the map 13-6.
The match continued to Map 2 with Vikings' choice of Bind. Once again, the Brazilian team dominated the early rounds but didn't give Gambit a chance to recover this time around. The rounds seemed close at times, but Gambit crumbled in the face of Vikings' offense. Team Vikings didn't give Gambit an inch and closed out the map 13-5.
The series came down to Icebox on Map 3, a map that Gambit Esports doesn't have good memories of during this tournament. Just like the previous rounds, Vikings took the early rounds once again and snowballed their economy lead to push Gambit further behind at the back of Sacy's incredible Sova plays, even getting a clutch 2-man Hunter's Fury that gets him the 4K in round 10.
Vikings took the first half dominantly. Vikings looked like they were set to close out the series when they managed to push the map with a score of 12-6 against the defending champions. However, Gambit fought back hard in the second half to close the lead and used their experience to take seven straight wins to put the series on overtime.
Gambit Esports rode their momentum and broke through the Vikings' defense. The defending champions took the first half of overtime and repeated their success into the last round, where they defeated their opponents 14-12. This victory put Gambit 2-1 and qualified them as the second team to go to Playoffs alongside fellow EMEA representatives Fnatic.