Does Frostpunk have Multiplayer?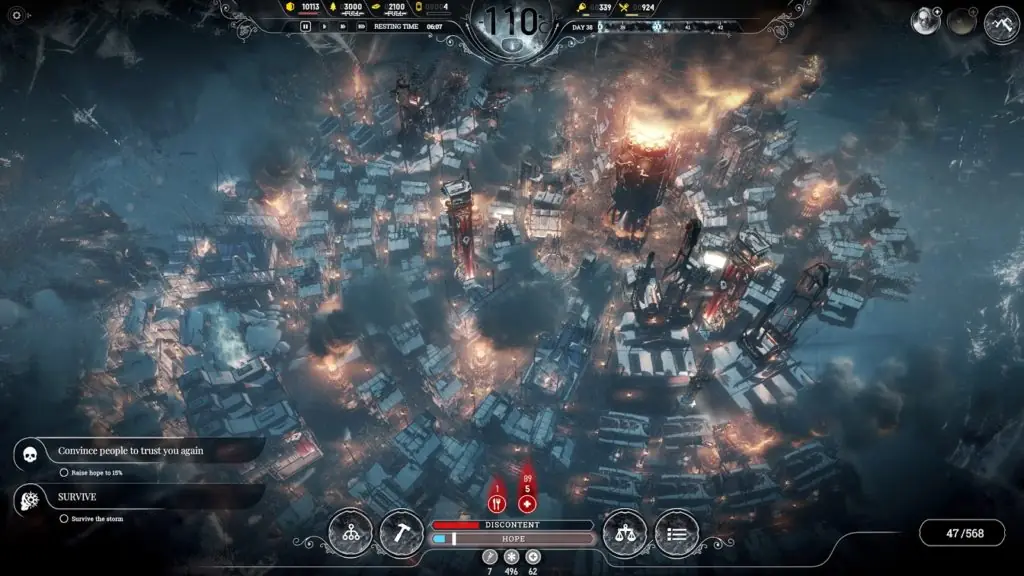 The premise of Frostpunk is that nearly the entire world has frozen over, and that there is but a single human city left anywhere. It's billed as the first "society survival game" on its Steam page because it's both a city management game and a survival sim. It's a pretty compelling premise, but for some folks, strategy and management games are most fun when they have other players to pit their civilizations against. So, does Frostpunk have multiplayer?
Does Frostpunk have Multiplayer?
Unfortunately, due to the nature of its narrative and design, Frostpunk does not have any multiplayer features, competitive or cooperative. Remember, your city is supposed to be the last human city on the planet. If there were other human cities to compete against or cooperate with, then it wouldn't be the last human city, now would it? You're supposed to be the single governing body to an entire city of freezing, starving people. It's the kind of experience that only really works when you do it by yourself.
Frostpunk originally came out back in 2018, though it re-entered the public consciousness thanks to the Epic Games store offering it for free as part of their annual Mega Sale. For those of you who are late to the party here and are hoping that multiplayer functionality may be coming later, sorry to burst your bubble, but it ain't happening. After developing all of the content for the game's season pass, including an Endless Mode, a new scenario, and a couple of little add-ons like a photo mode, the devs have officially ended content development for Frostpunk. They're still putting out little tweaks and patches as necessary, but there aren't any more major content updates coming.
Still, even if you can't play with friends, Frostpunk should definitely tickle your fancy if you like city management games. And hey, it's free! For a week, anyway.