Dying Light Receives New Snow Ops Bundle DLC Pack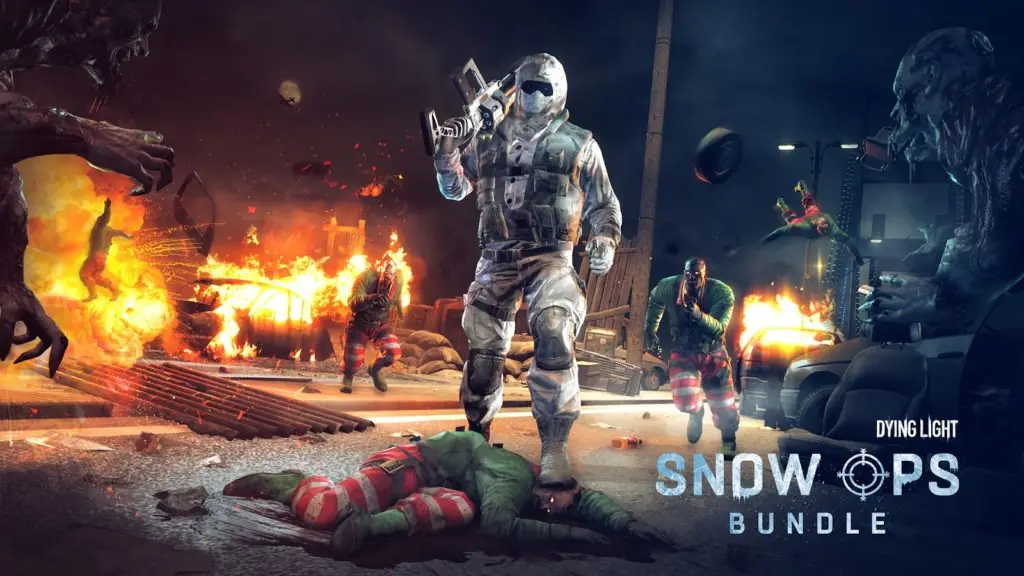 Dying Light was first released in early 2015 and managed to please both fans and critics. Since then, developer Techland has made sure the game regularly receives post-launch content in the form of DLC packs and free updates even after the announcement of Dying Light 2 in 2018. To celebrate Christmas, a new DLC called the Snow Ops Bundle has been released for the game.
Dying to Get into The Christmas Spirit
The Snow Ops Bundle contains the Winter Warrior outfit, which gives players a 20% bonus to the game's four skill trees. Also included in this DLC is the Snowstorm, a powerful grenade launcher capable of freezing enemies upon impact. The trailer for the Snow Ops Bundle can be viewed here.
Players can purchase the bundle for $1.99 on Steam, the PlayStation Store, and the Microsoft Store. There hasn't been any mention of Nintendo Switch owners of Dying Light being able to access it. This should satisfy fans as they wait for the release of Dying light 2 in February of next year.
Dying Light 2 was originally announced in 2018 but was delayed multiple times. Many thought its final release date would have been during this month like originally planned but it was unfortunately delayed until February 4, 2022. This will be its actual release if it is not delayed once again.