Dr. Mario World Daily Booster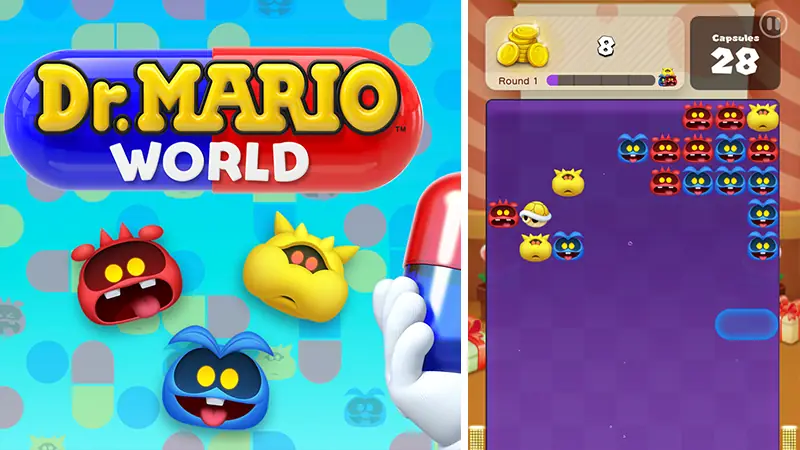 A new update in Dr. Mario World was released today, bringing players World 13 as well as a new spin on daily gifts. Instead of having to claim a daily gift every day, players will now have the option to do a Daily Booster challenge instead.
Dr. Mario World Daily Booster
The objective of Dr. Mario World Daily Booster is to eliminate lots of viruses to earn coins and doc tokens. Players get one free turn every day, similar to how you could claim coins once a day for free before this update. After your one free play, each additional play will cost 10 diamonds.
Your objective here is to get as far as you can with the set amount of capsules provided to you. Viruses need to be cleared on each stage before a new stage is shown. A progress bar at the top of the screen as you clear the viruses.
Coins are accumulated based on how many levels you complete and paid out at the end when you run out of capsules. This is a more interactive way to claim your free bonus than before.
Apparently, you can earn doc coins from this mode as well but I have not confirmed that yet.
In addition to this new mode and new world, a new obstacle has been added that functions like the Freeze Fans. This new one is a Bubble Blower, which surrounds viruses with bubbles instead of freezing them.
Here's a full list of changes in today's patch:
Added a Daily Booster stage that can be played every day
Added a useful stage mode item, the boomerang.
Adjusted the number of diamonds required for some items.
Fixed bugs.
Made other minor adjustments.
To replace the Daily Gift, we will add a special stage where you can earn coins and doc tokens every day.
We will add a new item that can be used in stage mode. Along with this addition, we will also adjust the number of diamonds required for some existing items.
We will change the lineup under Special Packs in the shop.