How to beat Krug the Troll in Divinity Original Sin 2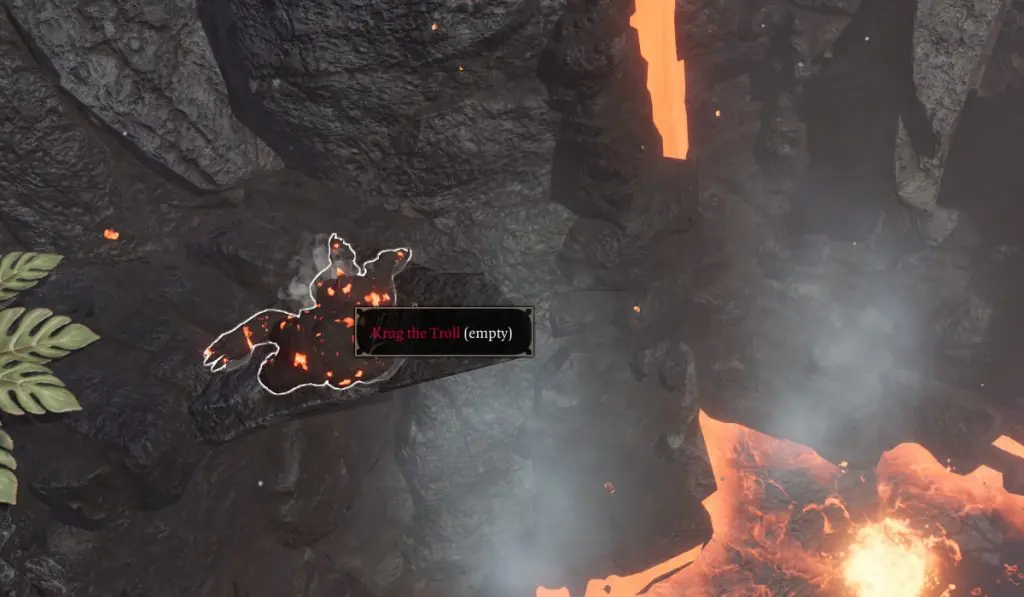 Are you trying to figure out how to beat Krug the Troll in Divinity Original Sin 2? Krug guards the entrance to a cave to the east of Shrine of Rhaelic. You will need to figure out a way to beat him to get past him, and it can be tough due to his Troll Blood buff. Here's everything you need to know about defeating Krug the Troll.
How to beat Krug the Troll in Divinity Original Sin 2
To beat Krug the Troll, it will help if you have the teleport ability. There is a bunch of lava to the southeast of Krug the Troll. Teleporting him inside of it is a quick and easy way to end the fight, as he will die instantly. Teleport requires two points in Aerotheurge, and you can pick it up from vendors who sell those spells. You can also use Terrain Transmutation and move the lava where Krug is standing.
If you do not have Teleport or Terrain Transmutation, it is still possible to kill him without it. The thing that makes this fight difficult is Krug's buff called Troll Blood because it heals him every turn for around 2,000 to 3,000 health points. Even with a party of four, it can be difficult to out damage the heal. Not to mention Krug hits like a truck and can become an issue if left unchecked.
However, it is possible to out-damage Troll Blood healing. You will need to coordinate all your character's high-damage moves and take off more than half of Krug's health every turn. Unlike other trolls, which can have their Troll Buffs removed by a vulnerable element, you cannot dispel Krug's Troll Buff. If you have characters that can do high burst damage, the fight should not be a big issue. But if you're having trouble, pick up a Teleport Scroll or buy the spell from a vendor.