Desperados 3 Release Date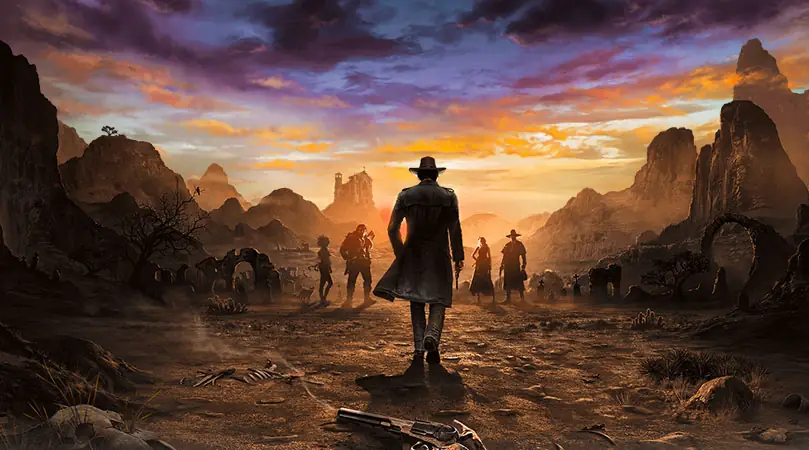 Desperados is making a comeback with a new game after nearly fifteen years. A new trailer was dropped today on YouTube along with an official Twitter announcement from Mimimi game studio confirming the release date.
Desperados 3 is set to release on June 16th, 2020. According to their site, the game is heavily influenced by Desperados: Wanted Dead or Alive, and is currently in development by Mimimi Games Studio based out of Munich, Germany. Other popular games from Mimimi include Shadow Tactics and The Last Tinker.
Desperados 3 is a prequel to the classic Desperados: Wanted Dead or Alive. In this game, John Cooper joins forces with a runaway bride named Kate, a hitman Doc McCoy, a trapper named Hector, and a mysterious lady from New Orleans by the name of Isabelle. Cooper is on a quest for redemption and is lead through rural towns, swamps, riverbanks, and the Wild West.
Cooper is a gunslinger with two revolvers that also wields a knife just in case. Hector prefers to use an axe when he's not arming his bear trap. McCoy utilizes lures, knockout gas, poisons, and a long-range pistol to take care of business. Kate knows how to lure a man in and kill them unsuspectingly. As for the mysterious woman named Isabelle and, well, you'll have to find out yourself.
Desperados 3 Features
Play five unique characters, each with a very particular set of skills
Experience true freedom of choice with countless different ways to overcome any obstacle
Defeat large groups of enemies with careful planning and execution
Witness the glory of classic Wild West scenarios like frontier towns, mysterious swamps, sprawling modern cities, and many more
Choose between non-lethal and deadly attacks, stealth and blazing guns
Adjust the game to your playstyle with various difficulty settings and unique replay challenges
The Showdown mode allows you to pause the game anytime and react to ambushes or surprise attacks
The official Desperados 3 trailer dropped by THQ Nordic on YouTube can be seen below.