Century: Age of Ashes Classes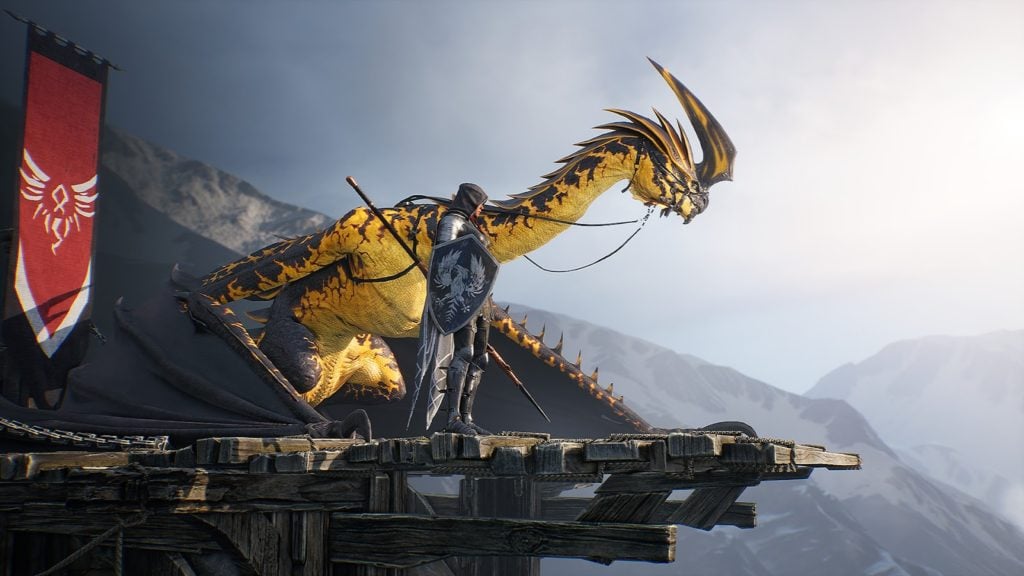 Every time I think the high fantasy concept has been done to death, someone shows up out of the blue and proves me completely wrong. For example, do you think there's no new way to do objective-based PvP with knights and such? Then clearly, you've never considered riding a dragon. That's the name of the game in Century: Age of Ashes, though before you get your dragon-riding license, you should know what you're in for. Here are all of the Century: Age of Ashes classes.
Century features three main classes, each with two special attacks and a beneficial ability. Your ideal class choice depends both on your preferred playstyle and the kind of match that you're playing. For instance, you'd want raw DPS in modes that focus on eliminating opponents, while support abilities may be more helpful for things like gathering gold. Whatever your preference, here's a general idea of the three classes and what they're made of.
Century: Age of Ashes Classes
The three classes in Century: Age of Ashes are as follows:
Skeldian Windguard
Naedor Phantom
Svard Marauder
Skeldian Windguard – Rides Ironwing Dragon
Special Attacks
Smoke Trail: Leave a trail of poison smoke behind your dragon that blinds and deals DoT
Blast: Launch a projectile that explodes on contact, knocking foes back
Ability
Salvation Surge: Rush to an ally to provide a heal, a shield, and a fireball cooldown haste
The Windguard is primarily support-focused, providing swift healing with Salvation Surge while disorienting and disrupting enemy flight patterns with Smoke Trail and Blast. The Windguard is good for players who don't mind taking a slightly less active role in a skirmish.
Naedor Phantom – Rides Nightsnagger Dragon
Special Attacks
Mine: Deploy an explosive that sticks to nearby surfaces and detonates when enemies approach
Blast: Launch a projectile that explodes on contact, knocking foes back
Ability
Mystic Shroud: Become invisible for a short time. Launching a fireball makes you visible again, but the fireball's power is boosted
The Phantom is an old school assassin class, for those who prefer to kill from a safe distance. The Phantom lays traps all over the map, then leads and knocks enemies into them for swift knockouts. If anyone survives, sneak up and deliver the decisive blow with Mystic Shroud.
Svard Marauder – Rides Bloodchaser Dragon
Special Attacks
Gust: Flap your dragon's wings directly in front of you to fizzle any incoming fireballs, as well as temporarily stifle enemy lock-ons
Frost Bolt: Launch a spread of three projectiles that deal heavy damage to shields and reduces an unshielded foe's movement capabilities
Ability
Hunter's Mark: Launch a special fireball at an enemy to mark them. Marked enemies take increased damage from your attacks.
The Marauder is all about in-your-face offense. Get right into the thick of things and start picking off enemies with your fireballs and Frost Bolts, while using Gust to make it harder for them to fight back. When the shields go down, mark a foe with Hunter's Mark and pummel them into submission.
About the author