Capcom's Resident Evil Village marketing campaign with Lady Dimitrescu is hot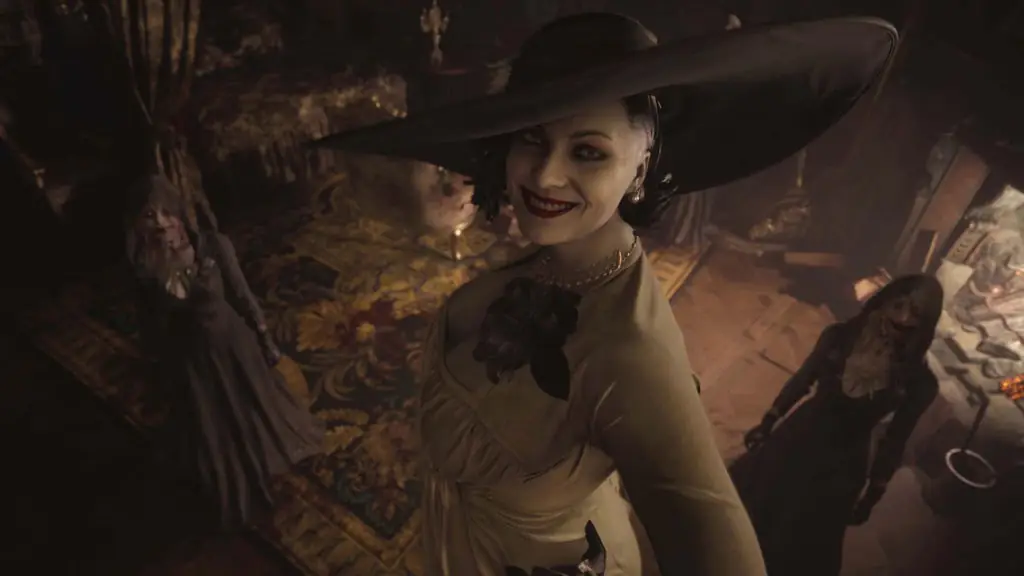 Lady Dimitrescu is an antagonist in the upcoming Resident Evil game, Resident Evil Village. Life-size cutouts of her image have been spotted in retail stores in Hong Kong and Japan, part of a marketing campaign by Capcom to hype their upcoming title. Towering at the height of over 9 feet, she's a sight to see.
Something about the tall goth woman is really getting gamers' juices flowing, as there's been a lot of chatter of this marketing stunt as of late. Users on Twitter have been sharing their photos the last few days, making this viral marketing campaign that much more effective.
So far, we've only seen reports of her in Asia markets, but based on its success, it's only a matter of time before Lady Dimitrescu starts popping up in stores near you.
The free-to-play PS5-exclusive demo, "Maiden," is out now on the official site. A new demo for the latest Resident Evil title is set to release sometime this spring, with content from the full launch. Resident Evil Village releases on May 7, 2021, for PC, PlayStation 4 and 5, Xbox One, and Xbox Series X/S platforms.