Blue Archive Tier List
Pick the best of them all!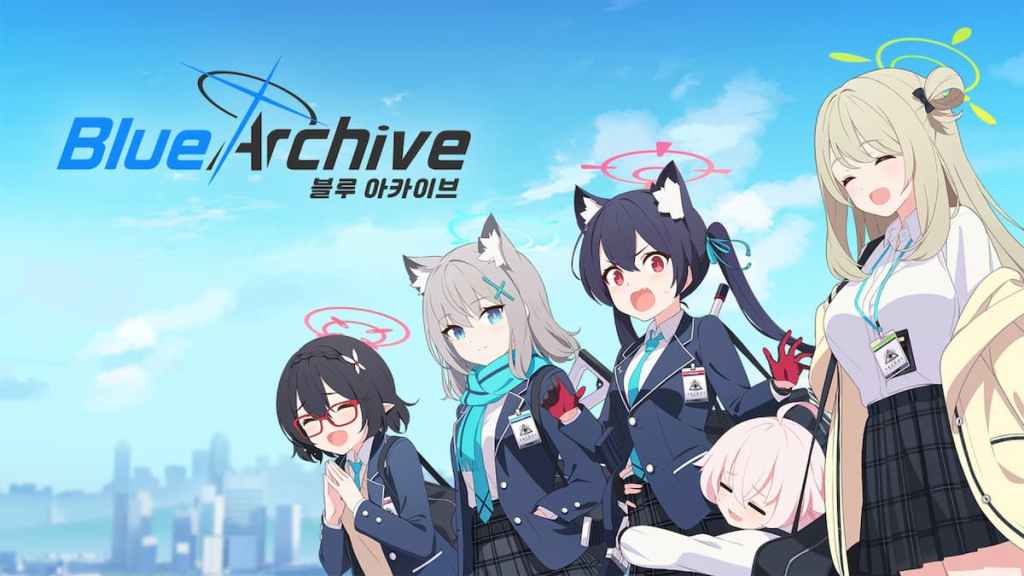 Gacha games and RPGs. Well, you got yourself a pretty unique and money making combination! Well, these sorts of games have been appearing quite a lot throughout the years and mobile gaming have been growing constantly all the way up to the spotlight. Blue Archive is one of them with quite a decent amount of units at your disposal that are RNG-bound unlockable. Once you get a bunch of those units, ever wonder which ones are the best? Well, wonder no more, here is the Blue Archive Tier List, and we will do it according to each unit's specialty: attacker, healer and tank. Let's go.
Blue Archive Attacker Tier List
These characters are the main damage dealing units in the game. They are better placed in the middle or back row in order to keep a constant DPS output and protect them from enemy attacks due to their relatively low defense.
| Tier | Characters |
| --- | --- |
| S | Izayoi Nonomi, Rikuhachima Aru, Renkawa Cherino, Swimsuit Sorasaki Hina, Shiromi Iori, Swimsuit Shiromi Iori, Kurodate Haruna, Swimsuit Shirasu Azusa, Shimoe Koharu, Nekozuka Hibiki, Swimsuit Shizuyama Mashiro, Kakudate Karin |
| A | Michiru, Renkawa Cherino (Hot Springs), Aris, Shirasu Azusa, Sunohara Shun, Young Shunohara Shun, Waraku Chise, Sunaookami Shiroko, Sorasaki Hina, Riding Sunaookami Shiroko, Aru (New Year), Ajitani Hifumi, Swimsuit Ajitani Hifumi, Hisada Izuna, Saiba Momoi, Otohana Sumire, Saiba Midori, Tendou Alice, Asagi Mutsuki, Mutsuki (New Year), Bunny Girl Kakudate Karin, Casual Yakushi Saya, Ihara Yoshimi, Shizuyama Mashiro, Yakushi Saya |
| B | Saki, Moe, Wakamo, Swimsuit Nonomi, Swimsuit Izuna, Kazusa, Saori, Swimsuit Kensaki Tsurugi, Hanaoka Yuzu, Akashi Junko, Wanibuchi Akari, Kensaki Tsurugi, Asahina Pina, Sunaookami Shiroko, Kuromi Serika, Shiroishi Utaha, Serika (New Year) |
| C | Ichinose Asuna, Konuri Maki, Nikamu Nero, Shishidou Izumi, Hanekawa Hasumi |
Blue Archive Support & Healer Tier List
Healing is a support activity that will ensure your party survives for a long time in front of dangerous enemies that deal crazy amounts of damage. As you should know, they are located in the back row to provide the necessary help for your other units in the party.
| Tier | Characters |
| --- | --- |
| S | Kaede, Iroha, Hoshino (Swimsuit), )Mizuha Mimori, Sashiro Tomoe, Shimoe Koharu (Healer), Otose Kotama, Washimi Serina (Healer), Amau Ako |
| A | Miyu, Hatsune Miku, Bunny Girl Ichinose Asuna, Asagao Hanae (Healer), Kurimura Airi, Omagari Hare |
| B | Hiyori, Swimsuit Ayane, Swimsuit Shizuko, Ui, Murokasa Akane, Swimsuit Shishidou Izumi, Nakatsukasa Kirino, Aijitani Hifumi (Tactical Support), Aikiyo Fuuka (Healer), Okusora Ayana, Hinomia Chinatsu (Healer) |
| C | Onikata Kayoko, Morizuki Suzumi, Toyomi Kotori, Urawa Hanako (Healer), Ushimaki Juri, Endo Shimiko, Iochi Mari, Kowa Shizuko, Amani Nodoka, Nodoka (Hotspring) |
Blue Archive Tank Tier List
Tanks will be your front row units, absorbing the most amount of damage for the survival of the other non defense units in your party. They are not a bunch in Blue Archive, but you will benefit a lot from using these type of units in your party.
| Tier | Characters |
| --- | --- |
| S | Kasuga Tsubaki, Bunny Girl Mikamu Neru |
| A | Takanashi Hoshino, Hayase Yuuka |
| B | Marina, Atsuko, Yutori Natsu, Izumimoto Eimi, Igusa Haruka |
Related: Blue Archive codes – free pyroxenes (January 2023)
Be sure to create the best party possible and combine the units according to their specialty to become pretty much indestructible. Well, not really, but you could be doing a lot better! Good luck lining up those units!
---
Blue Archive is available on Android and iOS. Please check out Gamer Journalist on Facebook to join the discussion and keep up to date with our content. You might also like to check out or guides on our Blue Archive section.
About the author