Best Teams to Play For as a Center in NBA 2K23
As a center, landing in the right situation could make or break your career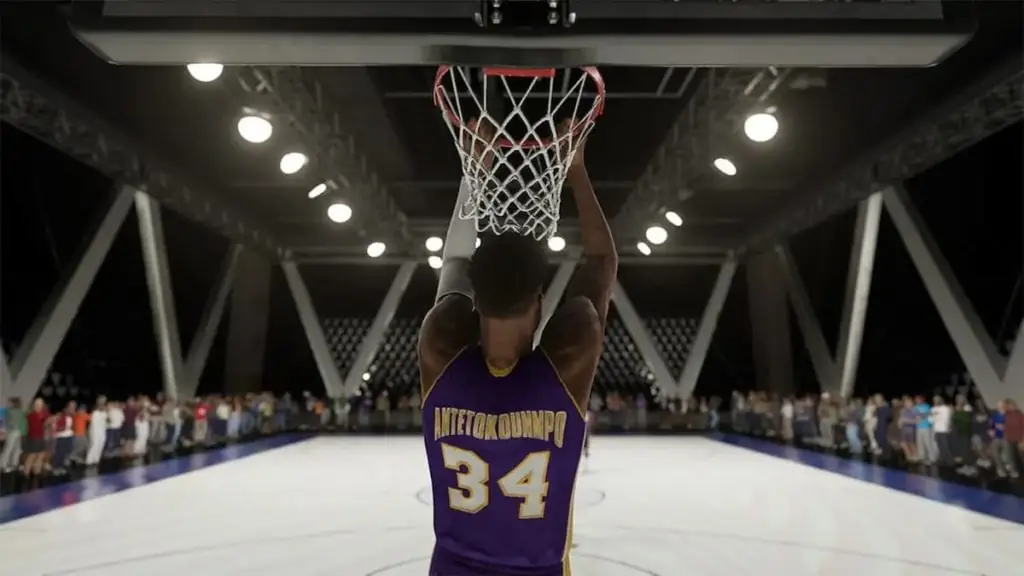 While the modern game is gearing more towards guard play and perimeter shooting, centers still carry a ton of responsibility in NBA 2K23. As the team's biggest player, the center needs to be able to grab rebounds and defend the paint on defense while setting screens and scoring from underneath the rim on offense. Due to this, every team in the league is constantly searching for an elite center that can lock down the middle of the paint, and you could be next.
In this guide, we will explore the best teams to play for as a center in NBA 2K23.
Best Teams to Play For as a Center in NBA 2K23
The role the center carries will differ depending on the team, but no team would be complete without a big body dominating the paint. Outside of rebounding and defending this area of the floor, most modern NBA centers also act as the team's second or third leading playmaker and even three-point shooter. So, they arguably carry a wider range of responsibilities than any other position in NBA 2K23.
Related: Best Teams to Play For as a Power Forward in NBA 2K23
Even though every NBA franchise might need a quality center, they won't all put you in the best position to succeed in MyCareer. To help you get started, here are the three best teams to play for as a center in NBA 2K23.
Brooklyn Nets – With both Kyrie Irving (89) and Kevin Durant (96) staying in Brooklyn for the foreseeable future, the Nets remain one of the better teams in NBA 2K23. Not only do they have two future Hall of Famers but they also have one of the best playmakers in basketball in Ben Simmons (83), and clutch shooters in Seth Curry (78) and Joe Harris (76). The one thing left that would instantly turn them into title favorites is an elite center, as their current starter is Nicolas Claxton (76). Beating him out for the starting job would be fairly easy and would instantly land you big minutes on one of the best teams in the association.
Charlotte Hornets – The Hornets aren't quite as close to contention as the Nets, but they have a clear need for a second All-Star. With LaMelo Ball (87) being the face of the franchise, this team is in a pretty good spot for the next few years. However, they're without a clear number two and their starting center is Mason Plumlee (75). Not only is he easier to beat out compared to the situation in Brooklyn, but you could easily become the second-best player on the team. So, if you're searching for a franchise that can offer you the most minutes and the largest role, then go with Charlotte.
Los Angeles Lakers – Obviously, the Lakers already have an established first and second option in LeBron James (96) and Anthony Davis (90). Not to mention solid supporting help from Russell Westbrook (78) and Patrick Beverley (78), but there's no clear third scoring option let alone a solid interior presence. Their starting center is Thomas Bryant, who's talented but carries a very beatable 76 OVR. Surpassing him as the starting center would instantly allow you to form the deadliest frontcourt in basketball alongside AD. You would also be playing for a team that's just two years out from winning the NBA title.
That's everything you need to know about the best teams to play for as a center in NBA 2K23. If you're interested in more NBA 2K23 content, be sure to check out our guides section here at Gamer Journalist. Where you can find loads of helpful information such as how to get custom jerseys and logos in NBA 2K23 MyTeam.