7 Best Minecraft Beach House Ideas
A home away from home.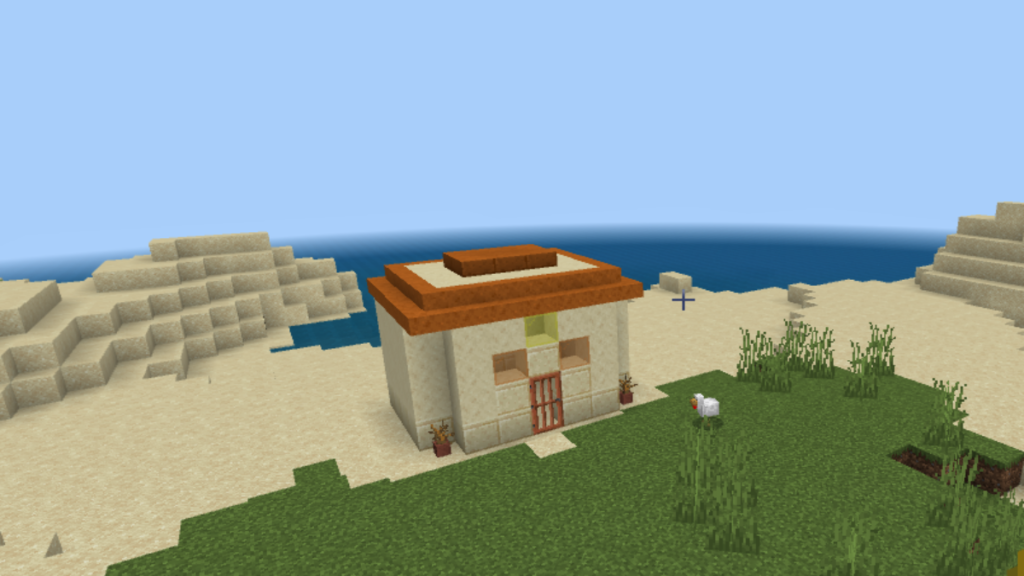 There are nearly endless ideas for various things that players can create in Minecraft because the game has limitless possibilities. But something that many players may actually want to build themselves is a beach house getaway. Who doesn't want a place on the water to get away to during the summer months? So, we've got 7 of the best beach house ideas to use in Minecraft!
7 Best Minecraft Beach House Ideas
Bungalow
First on our list is this cute little bungalow that has a wanting bridge connecting to a lighthouse. It doesn't get much cooler than this if you're looking for a whole island vibe to create yourself.
Simple Getaway
If you're just looking for a home away from home, then this simple yet beautiful beach house design may be more up your alley. It's got a nice set of pools and even seems to be located in the middle of the ocean. Now that's cool.
Villain's Island Lair
If you're trying to really harness your world-dominating side, then this evil villain-like beach mansion lair may be just the thing to tickle your fancy. You could even build yourself a getaway yacht too if you'd like.
Related: 8 Best Enchanting Room Ideas and Designs in Minecraft
Modern
Another great look that's simple yet effective is a modernized look that's a bit more humbled. You could do a lot with this look that would make it visually pleasing on a really nice beachfront.
Pirate Ship Inspired
Something more ambitious would be a beach house that looks exactly like a pirate ship. I mean, do I really have to explain why this one is such a cool idea? The possibilities for looks on this one would also be pretty limitless, so be prepared to load hours into its build.
Sea Beast Inspired
Just as cool as a pirate ship house would be one based off of gigantic sea beats. This could feature skulls, fins, and other parts of the animals used in the building's design. Even a full-on animal itself would be an odd yet cool house to live in.
Related: Best Minecraft Bedrock Mobile Seeds on Attack of the Fanboy
Nautical
Rounding out of the list is a great design that goes straight for a nautical design that focuses less on pirate ships and animals, going more for abstract designs right out of fantasy. Make this one however original as you want!
Well, those are all 7 of the best beach house design ideas you could use in Minecraft! There really is a lot to go off from with this list, and hopefully, it gave you some inspiration! Be sure to check out some of our other cool lists too like 6 Best Minecraft Tiny House Ideas.
About the author