Alone in the Dark Remake Release Date for PS5, Xbox X & PC
It's time to return to Derceto Manor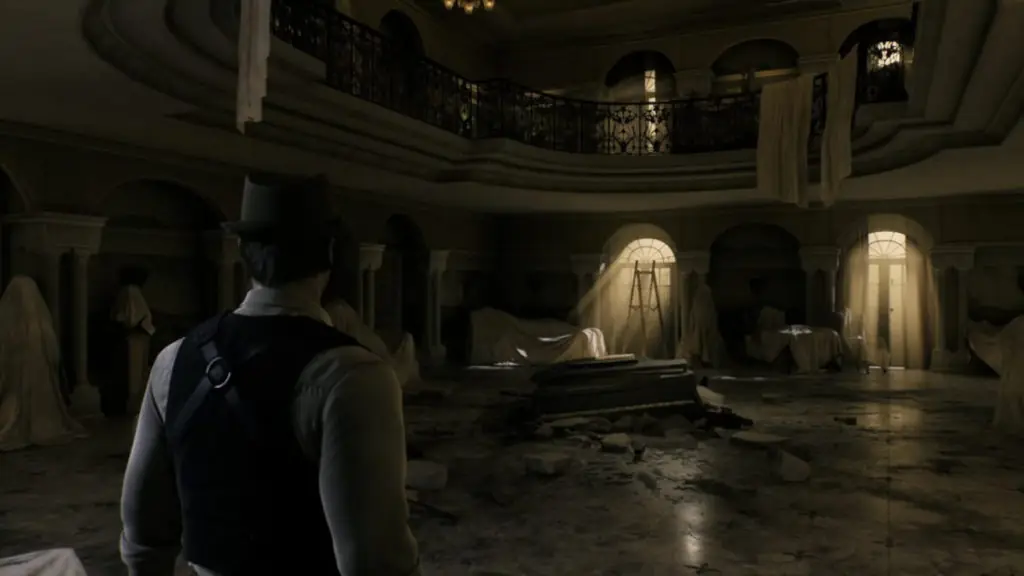 UPDATE (8/12/22): Well, that was quick. The first thing revealed at the THQ Nordic showcase was Alone in the Dark. There isn't much information yet, aside from the leaks, but stick with Gamer Journalist for updates as new information is revealed. The original story is as follows.
If leaks are to be believed, it'd seem the classic franchise Alone in the Dark is making a comeback. What's more — it could be arriving a lot sooner than you'd think. It hasn't been formally announced yet, but there's a general expectation that it'll be included in the THQ Nordic showcase.
AestheticGamer on Twitter was among the first to discuss — and post screenshots of — a new Alone in the Dark. They claimed not only that the game will be on PS5, but that the story is written by Mikael Hedberg, who wrote SOMA and Amnesia: the Dark Descent. It looks to be in the same — or a similar — style as the recently released Resident Evil 2 remake. And, with Dead Space being remade soon, it's a good time to be a fan of survivor horror.
In addition to these details, AestheticGamer also revealed some information about the game's story. It's supposedly set in the 1920s deep south, with overlapping stories featuring both Edward Carnby and Emily Hartwood. Fans of the franchise will recognize both names, as the protagonist role was shared by both in the first Alone in the Dark back in 1992.
Alone in the Dark doesn't have a confirmed release date as of writing. But, given the screenshots provided by AestheticGamer, it could arrive as early as next year. Interested players can pre-order via Amazon right now. Alone in the Dark is expected to receive a formal announcement with more information at this year's THQ Nordic showcase, which will be streamed August 12.