All New Features and Challenges in Sea of Thieves Season 7
There's a lot to be excited for in Season 7.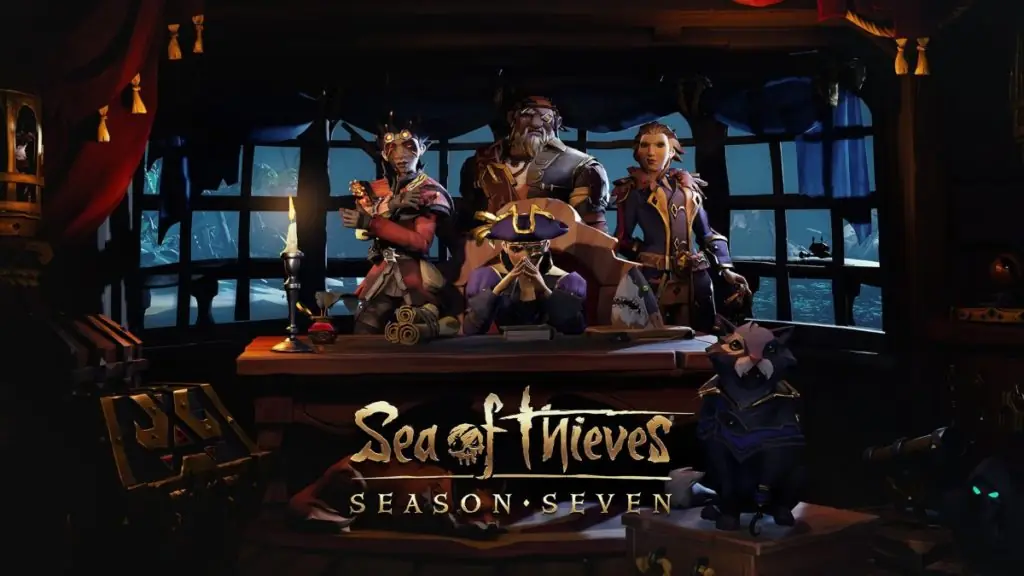 For those Sea of Thieves fans hungry for even more piracy, August 4th is a big day as the game's 7th Season introduces some major new mechanics for players to engage with. Though originally scheduled to launch on July 21st, it was pushed back due to time constraints, thus extending Season 6 for players. Let's dive in and talk about all of the new features and challenges in Sea of Thieves Season 7.
All New Features and Challenges in Sea of Thieves Season 7
This new update that coincides with Season 7 is some of the most hype that's surrounded this game since its launch. Though questing and both pirate and ship customization have been a big thing in this game since the beginning, there are even more touch-ups aimed to take Sea of Thieves to the next level altogether. From even deeper customization to additional things you can do as a pirate, there's a lot to be excited about for in Season 7. Let's get into what's going on!
Season 7 Features include:
Additional routes to progress
3 new Adventures
Continued Mysteries
Updated Monthly Emporium Items
A brand-new Plunder Pass
Community Day
Captain your ship
Customize your Captain's Cabin
Captain's Voyages
Captain's Log
Earn rewards for playing as Captain or Crew
Name your ship
Save your ship customization options
Sell loot to Sovereigns
Different playstyles
There are a lot of new things coming to Sea of Thieves in Season 7, but there are a few that stand out amongst the crowd. The first is the fact that Captains are now going to be a thing in this game, and it seems that roles as a whole are going to become a new mechanic for an entire crew. Captain's Voyages will be completely customizable voyages that'll encompass all of the trading companies and Captains can even purchase specific activities if they wish. You can go on simple voyages or take on larger ones for higher pay by its end. Captain's Log books play into the game as a means of documenting your crews' travels together. Additionally, you can steal an enemy's book and sell it to Reaper's bounty for reputation and gold.
The other large takeaway is just how much more ship customization there is going forward. You'll actually be able to purchase the different ship sizes of Sloop, Brigantine, and Galleon instead of just loading into them when you create a session. It'll be interesting to see the effect this change has on gameplay. You'll be able to name your ship and have its name shown on its back-end. This does have some limits though as you can only use 20 characters, you can't use numbers or characters, and there cannot be spaces at the beginning or end.
In addition to customization on the outside of your ship, you can finally make adjustments to your Captain's Cabin. You'll be able to change interior things like the bed, chair, table, curtains, rugs, and whatever else they manage to fit in there. Going hand-in-hand with the new customization options comes the addition of finally being able to save your ship's customization options. This has been something players have wanted since the beginning, and it's great to see it finally make its way into the game after all of these years.
It goes without saying that Sea of Thieves players have a lot to uncover going into the game tomorrow, and hopefully, this can even pull in players that haven't fallen in love with it yet. Happy sailing!