All Characters in Bendy and the Dark Revival
Keepers, Widows, Searchers, Oh My.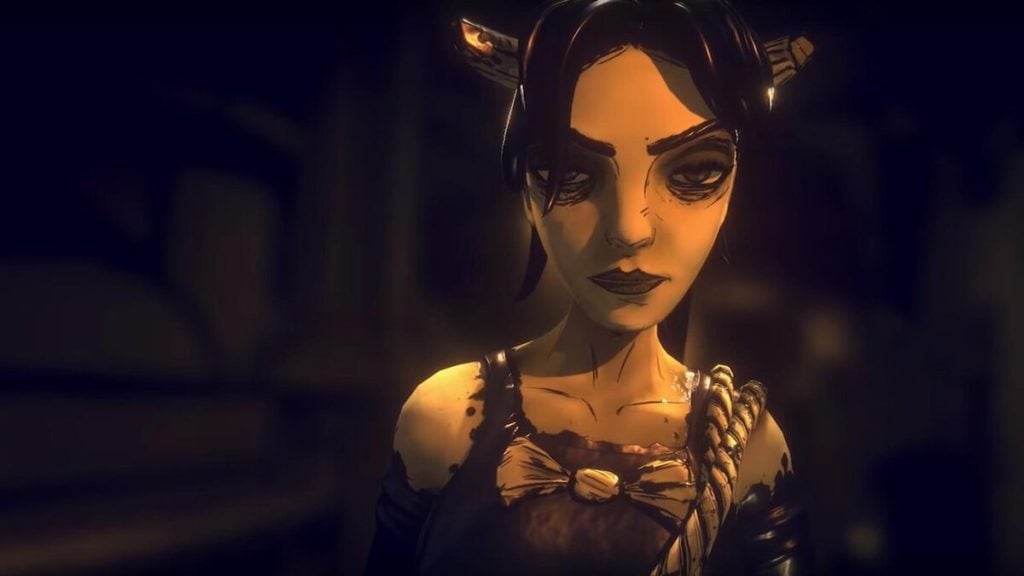 The sequel of Joey Drew Studios Bendy and the Ink Machine is here, titled Bendy and the Dark Revival. Released November 15th, 2022, Bendy and the Dark Revival is a 5 Chapter installment which follows Audrey Drew who has been pulled into the deepest parts of the Ink Machine. With new faces to aid you in your journey to escape and stop the antagonist, Wilson Arch from fulfilling his darkest desires. These are the new Bendy Universe characters, alongside the characters returning to this sequel and the 4 Bosses players will come across in this creepy new first-person horror game.
New Bendy Universe Characters in The Dark Revival
Audrey Drew (Protagonist) – animator for Joey Drew Studios.
Bendy – The mascot of the Bendy Franchise. A cartoon, liveable form of the Bendy animation. Has multiple forms: cartoon, ink and beast.
Porter – A Lost One ally to Audrey.
Heidi – A friendly Lost One.
Betty – Ally to Audrey.
Lurker – An Ink Entity who is only hostile if provoked. Befriend him by offering a beating heart. If provoked, Lurker becomes an enemy who can kill players in one hit.
Enemies
Wilson Arch – Main antagonist. Wilson has a shifty and snake-like personality, using people as a means to get what he desires.
Butcher Gang – Slicer is the newest addition to the Butcher Gang, with the return of Fisher, Piper and Striker.
Lost Ones – Former humans, transformed into Ink creations.
Keepers – Controlled by Wilson to make sure that the Ink Cycle continues.
Widows – Spider-like Ink Entities who appear solely in Chapter 3 as minions to the Crawling King.
Searchers – Returning enemies from Bendy and the Ink Machine.
Bosses
First Boss – Crawling King
Second Boss – Lord Amok
Third Boss – Alice Angel
Fourth Boss – Shipahoy Wilson. An amalgamation of Shipahoy Dudley, Wilson Arch and Dudley's pet crab.
Returning Bendy Universe Characters
Bendy in all forms (Cartoon, Ink and Beast)
Boris the Wolf
Alice Angel
Ink Bendy/Beast Bendy
Allison Pendle
Twisted Alice
Sammy Lawrence
Jack Fain
Joey Drew
Henry Stein
Those are the new Bendy Universe characters making their appearance in the Dark Revival. With new Bosses to evade, time your attacks and defeat. Returning allies to help Audrey along her way. We see the return of the Butcher Gang, completed by the newest addition, Slicer. The Lost Ones return as enemies, with the unique Lost One character of Porter who is an ally to Audrey, gifting her with a new ability to help aid her in her journey. With the 4 Bosses, 3 of which are new Bendy Universe characters, can you evade and escape their grasps and stop Wilson Arch from completing his mission.