A New Saints Row Trailer is Coming
Set to appear at The Game Awards.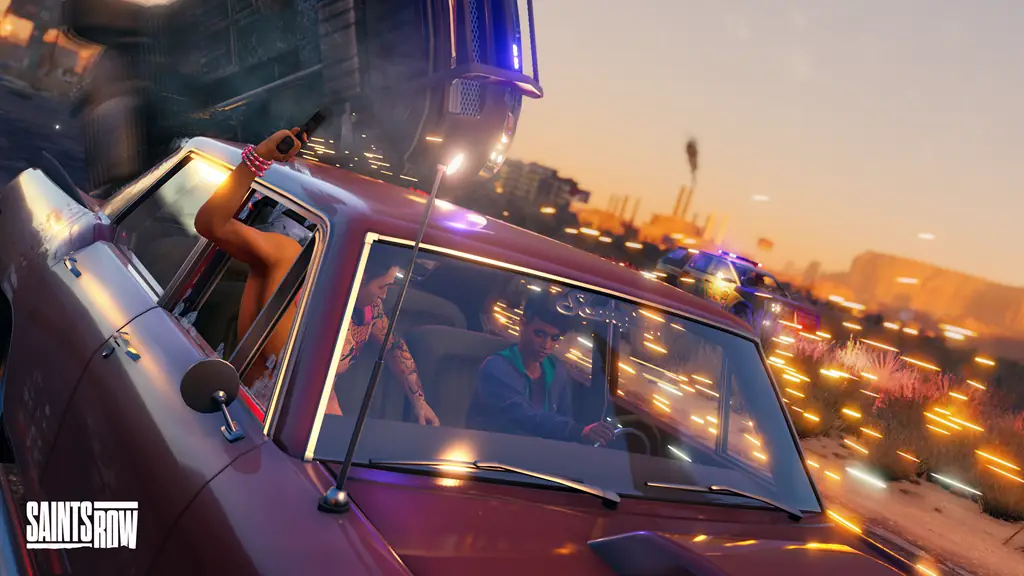 Tonight's edition of The Game Awards will feature many game announcements and trailer reveals. Most of these announcements and trailers are just rumors at this point, but there are some games confirmed to appear at the show. A Sonic The Hedgehog game and most likely Suicide Squad: Kill The Justice League are set to be showcased. These are not the only confirmed games, as a new Saints Row trailer will appear at The Game Awards.
A New Saints Row Trailer is Coming
The official Game Awards Twitter account tweeted last night that a new trailer for the game would debut during tonight's ceremony. The Saints Row account responded by saying, "We are coming for ya," thus confirming the trailer. Originally, the game was going to be released in February before it was delayed last month.
At E3 this past summer, Volition announced the reboot of Saints Row revealing that it would have brand new characters and a new setting while also returning to a more grounded story after the wackiness of the last few games.
After months of gameplay and a month of exclusive coverage from Game Informer, Volition's chief creative officer Jim Boone released a letter stating that the game would be delayed because "it's become apparent that to create the best game possible, we need to give our team longer to perfect their craft.
The game will now release in August 2022 avoiding a busy February which features many game releases such as Elden Ring, Dying Light 2, and Horizon Forbidden West. It isn't known exactly what will be in this new trailer for Saints Row but we do know that it will not feature a new release date. You'll be able to see this and other games at The Game Awards, which starts at 7:30 p.m. ET on platforms such as YouTube and Twitch.