WoW Classic Darkmoon Faire Launch Date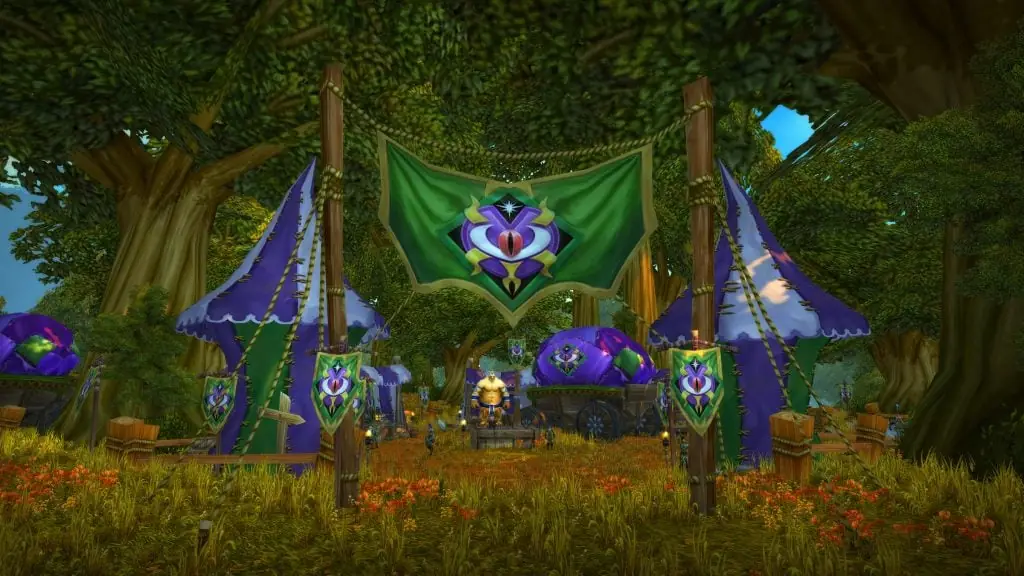 Blizzard released an official announcement today pertaining to the WoW Classic Darkmoon Faire launch date. Players can collect some new pets, get powerful trinkets, earn reputation, and get their fortunes read in this new event.
WoW Classic Darkmoon Faire Launch Date
The Darkmoon Faire launches on the following dates:
February 10th to February 16th in Mulgore
March 9th to March 15th in Elwynn Forest
Darkmoon Faire Prize Tickets and Prizes
Games and quests can be completed for Darkmoon Prize Tickets from the Darkmoon Faire which can be redeemed for rewards. Tickets can also be obtained by trading goods to Chronos, Kerri Hicks, Rinling, or Yebb Neblegear. You also have the option of trading in prize tickets for reputation.
Darkmoon Faire Activities
Become a human cannonball at the Blastenheimer 5000 Ultra Cannon and get launched through the air at a target to the south.
A classic favorite, the Tank Battle Simulator where players control commander tanks to destroy targets will also be available.
Darkmoon Faire Fortunes
Seek out the famous fortune-teller of Azeroth, Sayge, to learn about your future. Answer the questions and receive a buff based on your responses.
Darkmoon Cards
Collect Darkmoon Cards from all around Azeroth. Once you complete a deck you can exchange it for an epic quality trinket from Professor Thaddeus Paleo. WoW Classic Darkmoon Cards are now available from various locations around the map.