Where is the saw in Blox Fruits? Answered
One Piece meets Roblox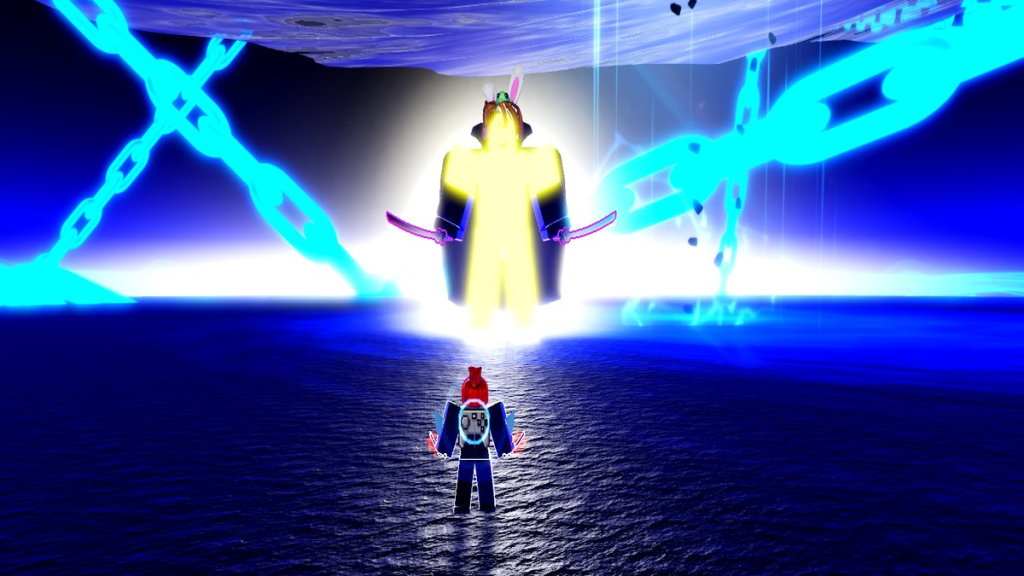 If you're a fan of the popular anime and manga One Piece and Roblox, then this is a game for you to dive into. Blox Fruits is heavily inspired by One Piece and the object of the game is to find blox fruits, think of them as devil fruits, scattered around the island. The game places randomly assorted blox fruits where you'll need to join your pirate crew to find them. You can raid pirates, eat elementals to make you immune to damage, or become a blox fruit legend by buying all the blox fruits you can find. As you're traversing through the island you will find nefarious looking bosses. The saw is a high leveled boss and finding him isn't too difficult. This is where you can find the saw in Blox Fruits.
The Saw in Blox Fruits
The Saw is a level 100 boss that resembles the infamous villain from One Piece, Arlong. He has pale blue skin, a Hawaiin burnt orange shirt, and a crazy look on his face. If you're looking to fight The Saw in Blox Fruits you can find him located in Middle Town in First Sea. He spawns every hour and fifteen minutes and after he has spawned he will leave after fifteen minutes, so, make sure you find him! If you're not sure when he spawns, don't worry, the game puts out a blast letting you know The Saw has spawned. Now that you know where he's located you're probably wondering just how strong he is in battle.
"The Saw has spawned! You have 15 minutes to defeat him and possibly get a rare reward!"
How to Fight The Saw in Blox Fruits
Fighting The Saw might be difficult but once you defeat him there's a possibility you could get a shark saw drop. There's a 10% chance he will drop it! A shark saw is a weapon you can use in battle and there is an opportunity to upgrade it. In order to get the weapon you're going to want to defeat Arlong–The Saw first. This level 100 baddie has two main attacks where he throws out consecutive slash attacks and a main attack where he will spin around. For the first attack you're going to want to keep your distance to avoid getting stunned. Once he starts using his spin attack try to bait him into an item or fountain. If you're going to fight The Saw we recommend using range moves on him and it's always best to look for a pirate friend to help defeat him.
---
Want more Roblox tips? Please check out Gamer Journalist on Facebook to join the discussion and keep up to date with our content. You may also want to check out Roblox codes page or our What Is the Roblox Black Market? Explained to learn everything you need to about the nefarious side of Roblox.