Vivo Keyd Pulls off Upset Victory against Acend
Vivo Keyd pulls off upset victory against Acend, who were considered one of the favorites in Group A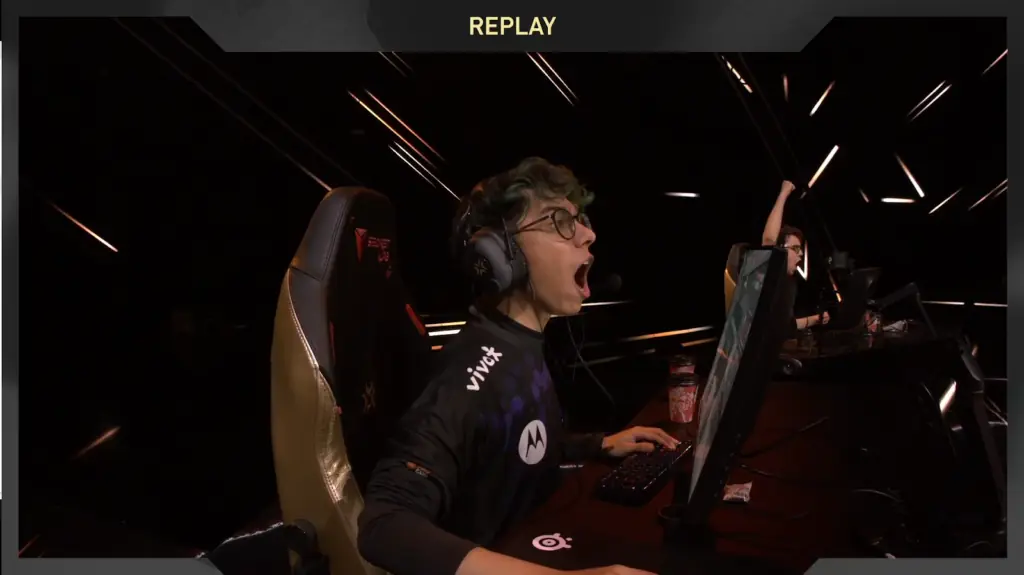 Vivo Keyd pulls off the first upset victory in VALORANT Champions Berlin as they win 2-1 against EMEA's Acend. The Brazilians' energy overtook the arena as screams of happiness flooded the stage. We have seen our fair share of map upsets in VALORANT Champions so far but Vivo Keyd takes the energy to the next level.
| | | |
| --- | --- | --- |
| Acend | | Vivo Keyd |
| Haven | Ban 1 | Ascent |
| Bind | Pick | Icebox |
| Split | Ban 2 | Fracture |
| Breeze | Decider | |
However, the EMEA representatives showed their experience as they equalized the score by the final round of the first half. Acend took the early lead in the second round, but Mwzera showed up big with a clutch 2v5 4K in Round 18 that denied Acend the opportunity to get back in the game and allowed his team to regain their composure and close out the map 13-9.
Vivo Keyd perfectly displayed the Brazilian energy in the match as their screams could be heard through the casters' mics whenever they would win a map. The players would stand up in a show of dominance as they cheered loudly on every round they won. Acend's Starxo also showed some energy during the match as we saw him put on a show during their victory.
If we've learned anything from this tournament, it's that whenever you poke the beast, you need to prepare for it to get angry. Map 2 goes to Acend's choice of Bind. The map was completely dominated from start to finish by Acend, who displayed a masterclass as both attackers and defenders. Bind ends quickly with Acend going 13-3, evening out the series as they go to Breeze.
The series came down to Breeze. The Brazilians quickly recovered from their Map 2 loss as they dominated the first rounds of the map. However, Acend refused to go down and closed the gap quickly. Unfortunately for the EMEA reps, Vivo Keyd was not fazed as they recovered the lead and ran away with it.
Acend managed to fight back and take a few rounds towards the end of the match, but it wasn't enough to pull the miracle comeback. Vivo Keyd gets the first upset victory in VALORANT Champions Berlin as they defeat Acend, who was one of the favorites in their group alongside Team Envy, and take the series home with a 13-3 scoreboard.