SpongeBob SquarePants: The Cosmic Shake – Release Date, Trailer, and Everything to Know
Arrr you ready, kids?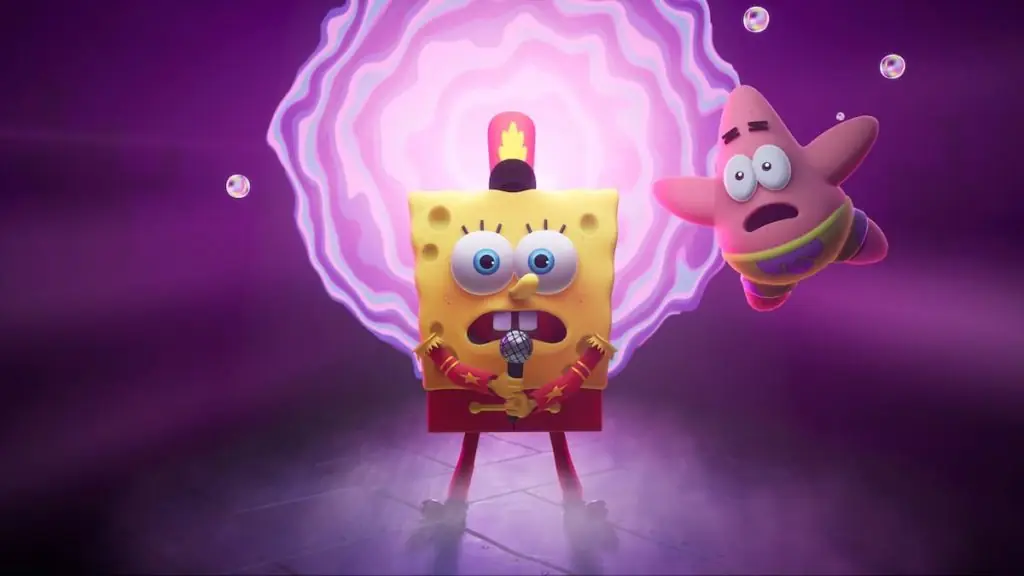 With the release of SpongeBob SquarePants: Battle for Bikini Bottom Rehydrated back in 2020, we received proof positive that the adoration for both the titular yellow sea dweller and classic collect-a-thon platformers are alive and well. With that game's success, not to mention its engine, under the developer's belt, they've been developing something entirely new. Here's what you need to know about SpongeBob SquarePants: The Cosmic Shake.
SpongeBob SquarePants: The Cosmic Shake – Release Date, Trailer, and Everything to Know
One day, SpongeBob and Patrick have a chance encounter with a fortune teller named Kassandra, who gifts them with a vial of wish-granting Mermaid Tears. Naturally, the two go completely buck wild making dumb wishes, which end up tearing numerous holes in the fabric of reality and trapping their friends in bizarre Wishworlds. SpongeBob and Patrick (transformed into a little balloon person) will need to enter these worlds and quickly adapt to them to save their friends and clean up their mess.
The Cosmic Shake is a collect-a-thon platformer in the same vein as Battle for Bikini Bottom, and even uses the same engine that Purple Lamp concocted for that game. This is why a bunch of SpongeBob's traversal and combat moves are making comebacks, such as his bubble wand and ground pound. There will be plenty of new moves too, from homing karate kicks to gliding around using the one, the only, Krusty Krab Pizza (the pizza for you and me!).
Recently, THQ Nordic released a new trailer for the game showcasing several of the included worlds. Some of the explored settings include a realm ruled by a super-sized Gary, a prehistoric world crawling with Sea Bears, a martial arts city governed by kicking, and a sandy mesa populated with cowboys and seahorses.
When Does SpongeBob SquarePants: The Cosmic Shake Release?
Unfortunately, we do not have a concrete release date or release window at the time of writing. What we do know is that the game will be launching on Nintendo Switch, Xbox One, PlayStation 4, and PC via Steam. The game's Steam store page also lists the following highlight features:
Unlock classic and new platforming skills like the Fishhook Swing and Karate Kick
Don more than 30 F.U.N.tastic costumes like SnailBob and SpongeGar
Travel to 7 distinct Wishworlds like Wild West Jellyfish Fields and Halloween Rock Bottom
Experience all the buddy movie banter with SpongeBob's permanent companion Balloon-Patrick
Meet all your favorite Bikini Bottomites from the series, voiced by their original actors
Enjoy the in-game soundtrack featuring 101 songs from the series, including Sweet Victory
Whenever this game does release, it's guaranteed to be chock full of all the nautical nonsense you could ever want.