Second Extinction beta registrations are now open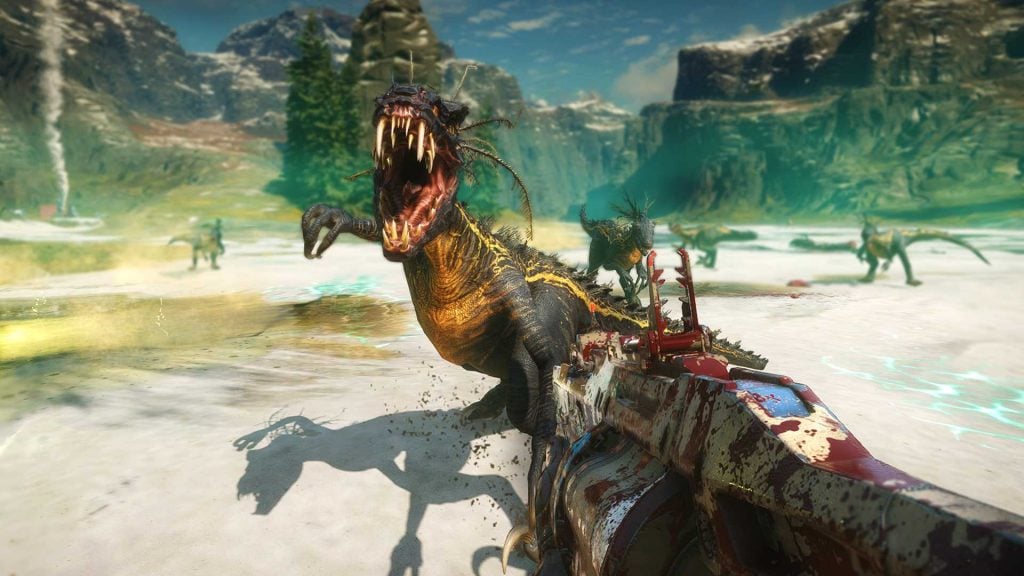 The upcoming three-person online co-op shooter from Systemic Reaction has opened its doors to beta registrations. Second Extinction is a game where players must wipe out dinosaur mutations that have taken over the planet. Your team is one of the last survivors and must work together using a combination of powerful weapons, abilities, and skills to take out the enemies.
On the first glimpse, Second Extinction is reminiscent of Turok, the classic dinosaur hunter game. There appear to be two main types of dinosaurs with some additional variants. On YouTube, the developers confirmed they have plans to release many more creatures for players to battle.
How to Sign Up For Second Extinction Beta
Players can sign up for the official Second Extinction beta at their official website here. Join their war support by signing up with your email address. The beta is currently only available on PC, and beta participants receive special forum avatars, unique nameplates, unique weapon skins, and unique in-game emotes for recruiting other players.
Recruiting other players is simple. After you signup through the War Support site, you get a unique link that can be shared with others. When someone uses your link to sign up, you get credited for the referral and receive an exclusive in-game item. It appears you need to recruit at least one friend to gain access to the beta.
Registration: exclusive avatar
1 Recruit: access to the beta
3 Recruits: unique nameplate
5 Recruits: weapon skin
7 Recruits: in-game emote
Second Extinction will be releasing on PC, Xbox One, and Xbox Series X, though an official release date has not been announced.