Rocket League McLaren 570S Pack: release date and details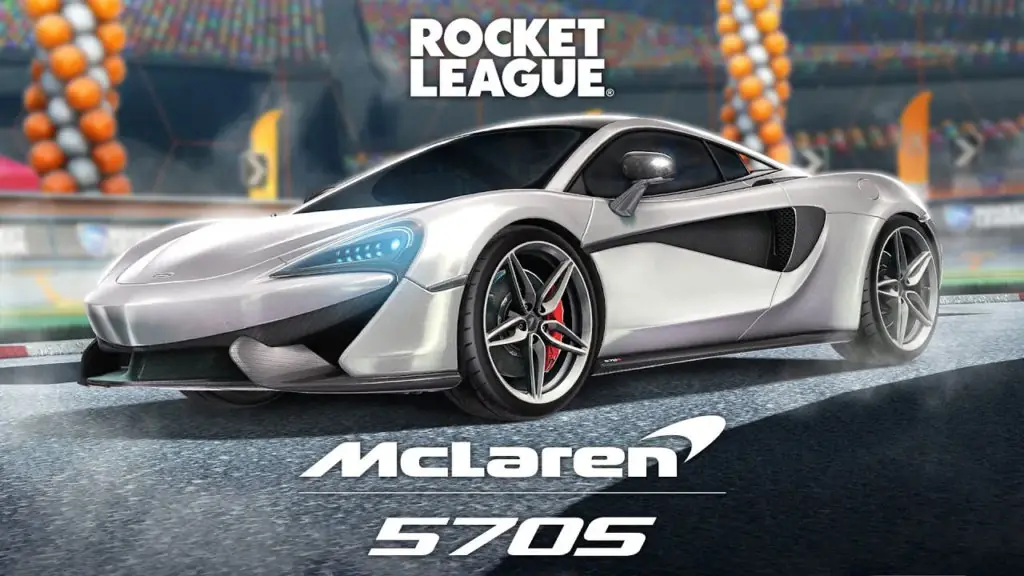 The McClaren 570S is making a comeback in Rocket League at the end of this month, for the first time since the game switched over to its free-to-play model. The car previously dropped in December 2018, but it's looking fresher than ever this time around. It will be available in silver for a limited time beginning on May 27. Players who missed out on this car before now have an opportunity to do so, assuming they have enough Credits on hand. Here's the Rocket League McLaren 570S pack release date, details, and more.
The McLaren 570S Pack goes on sale on May 27, 2021, for a limited time. Psyonix didn't forget about those players who already own this one because there's also an Upgrade Pack available. The Upgrade Pack includes missing all of the items you're missing at a lower cost. It's only available if you already own the McLaren 570s. So, what's in the packs? Let's take a look.
Rocket League McLaren 570S Pack Features
The McLaren 570S Pack for Rocket League features the following items:
McLaren 570S (Dominus Hitbox)
McLaren 570S Decal
Unique Engine Audio
McLaren 570S Wheels
McLaren I, II, and III Player Banners
The McLaren 570S Upgrade Pack also includes silver-painted McClaren 570S Decal and Wheels, along with the new player banner. It's an option for players who already picked up the McClaren the first time around.