Roblox Crewmates Codes (February 2023)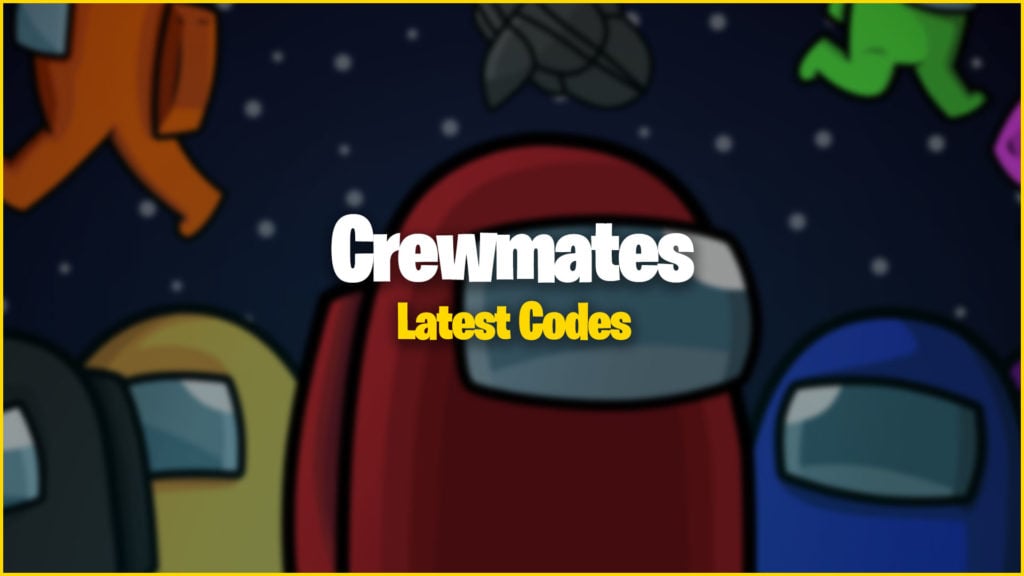 Crewmates is an experience developed by Lionly Studios for the Roblox platform. Taking inspiration from the popular social deduction game, Among Us, Crewmates offers similar gameplay. Find out who the imposters are, and work together with your crew members to complete the tasks. You can use these Crewmates codes to get
Crewmates codes offer players the ability to unlock exclusive cosmetics for their in-game characters. It's a good way to get some freebies so you can stand out from the crowd and your friends can recognize you more easily. New codes release all the time, so make sure to bookmark this page if you always want to stay up-to-date with the latest releases.
All Crewmates codes
SQUIDGAME – Redeem code for a free Reward
100K – Redeem code for a Special Pet
999IQ – Redeem code for a Detective Outfit
MINICREWMATE – Redeem code for a Mini Crewmate Hat
IMPOSTORPACK – Redeem code for the Imposter Set
PUMPKINHEAD – Redeem code for a free Pumpkin Hat
Join the Lionly Studios group for free pets
How to redeem codes for Crewmates on Roblox
To redeem codes for Crewmates, load the game and look for the gift icon on the top left side of the screen. It's directly next to the chat button. Tap on the gift box to open up the code redemption window. You can enter any working code into the box and press the redeem button to claim your in-game reward. All of your rewards will automatically get added to your account inventory.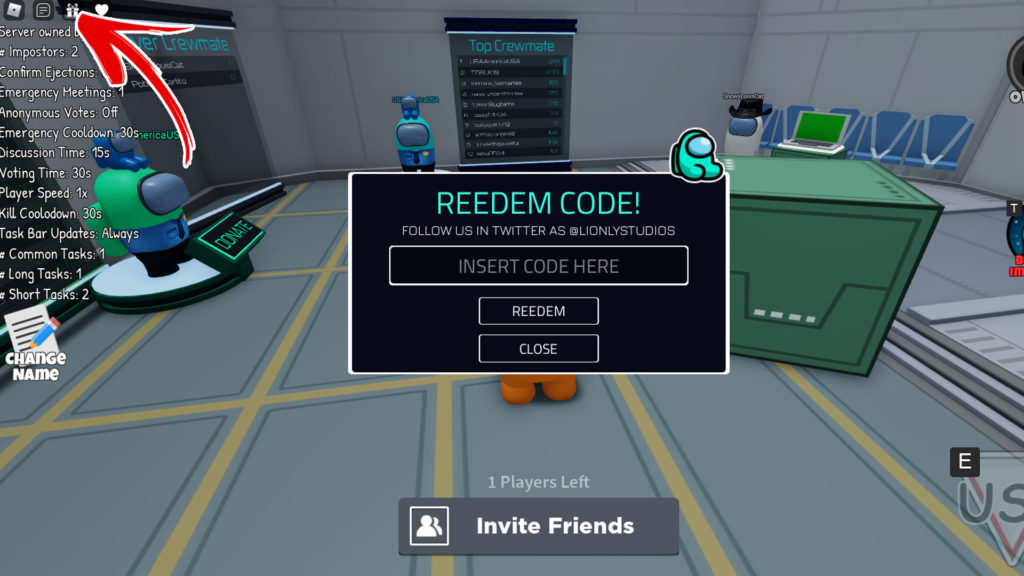 Where to get more codes for Crewmates
To get more codes for Crewmates, you can follow @LionlyStudios on Twitter for updates. New codes and updates are announced there, among other players. If you do not use Twitter or just want a convenient location to grab the latest codes, you can bookmark our codes list here. We do our best to maintain the list so it's always up-to-date the moment a new code releases.
Crewmates Game Description
Gameplay:

• Crewmate: Find out who the Impostor is or complete your tasks before it's too late! 😨
• Impostor: Kill the Crewmates, use Vents and Sabotage. Don't let anyone know you're the Impostor! 😈

Crewmates Controls:
-G: Invite Friends 👥
-Tab / M: Open / Close Map 🗺️
-R: Report Body 📢
-Space: Use / Emergency 🚨 ~ Vent / Sabotage 💨 (Impostor)
-Q: Kill (Impostor) 🔪
-A / D: Switch Vent (Impostor) 🐱‍👤

🛠️ The Crewmates game still in Beta, bugs may be found.
🔔 Join the Group to contact, report or talk with us and about the new updates!
Explore other experiences on our Roblox game codes page to find your favorites. Check out our Roblox promo codes page for new outfits and other freebies for your in-game avatar.