Roblox Clash Legends Codes (January 2022)
Get the new Clash Legends codes with our up-to-date list for free Gems, Coins, and more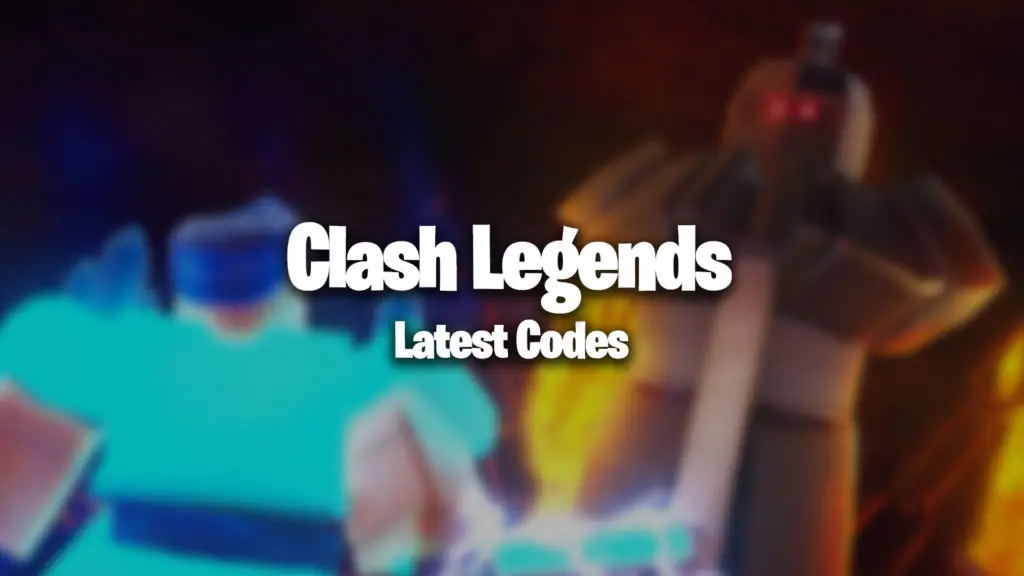 Clash Legends is an experience developed by Broken Mana Studios for the Roblox platform. Players can hack and slash their way to victory and defeat powerful NPCs to unlock better armor and more powerful swords. Unlock new areas are you progress to take on deadlier foes. Buy new pets and upgrade your gear as you earn more coins. You can also use Clash Legends codes to gain some free in-game Gems, Coins, and other exclusive bonuses.
Clash Legends codes are free and easy to redeem. The developers release new ones frequently during content updates and whenever the game hits new milestones. If you always want to be in the loop and take advantage of the latest giveaways, you can bookmark this page and check back for more every day.
All Clash Legends Codes
clash – Redeem code for 25 Coins (New)
PVP – Redeem code for 50 PvP Tokens
gems100 – Redeem codes for 100 Gems
goldpile – Redeem code for 250 Coins
gold – Redeem code for 50 Coins
release – Redeem code for 25 Coins
Join Broken Mana Studios – Join the group for free daily rewards
Get more codes for your favorite games through our Roblox game codes list.
How to redeem codes in Clash Legends
To redeem codes for Clash Legends, tap on the Codes button found on the left-hand side of the screen. Input any working code into the box and click the enter button to claim your free in-game rewards. Codes normally grant things like in-game Coins or experience.
Clash Legends FAQ
What do codes do in Clash Legends?
Codes can be redeemed for free in-game items and currency like Coins, Gems, and PvP Tokens. They are simple to redeem and do not cost anything to use. It is a way for the developer to reward the community with free giveaways.
How do I get more Clash Legends codes?
To get more codes for Clash Legends, follow the developers on Twitter and join the official Broken Mana Studios Discord server. The developers post updates there, so you can get the latest codes. You can also bookmark this page and check back daily for the latest list of codes.
Game Description
⚔️Welcome to Clash Legends [BETA]

⭐New super OP Gems CODE at 5k likes👍

SHUTDOWN = UPDATE/BUG FIX (⚠️REJOIN NEW SERVER IF NPC ARE BROKEN⚠️)

⚔️Defeat NPCs
🗡️Unlock new Swords
🛡️Upgrade your Armor
⛩️Unlock new Areas
💎Slay Bosses
🐶Unlock Pets

⭐ Join the group to get exclusive items!: https://www.roblox.com/groups/11523480/Broken-Mana-Studios

(REJOIN GAME)

Thanks for playing, leave a like 👍 and favourite ⭐ if you enjoyed the game! 🔔 Follow the game to be the first to get notified when we release a update!
Explore other experiences on our Roblox game codes page to find your favorites. Check out our Roblox promo codes page for new outfits and other freebies for your in-game avatar.