Remnant From the Ashes Swamps of Corsus Survival Mode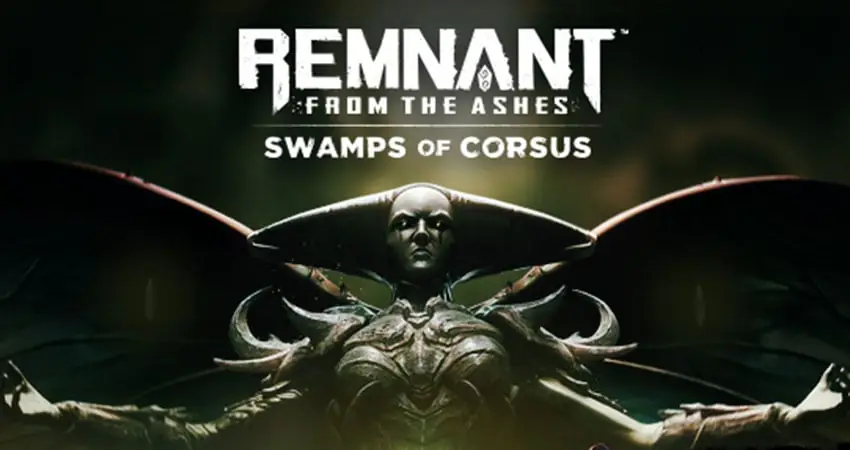 Remnant From the Ashes is an action RPG third-person shooter game from Gunfire Games that released in August of 2019. The game was very well-received by the ARPG community and received very positive reviews on Steam and Metacritic. Today, Gunfire Games announced an upcoming DLC is coming to Remnant From the Ashes entitled Swamps of Corsus later this month.
When Does Remnant From the Ashes Swamps of Corsus Release?
The Remnant From the Ashes DLC Swamp of Corsus is set to release on April 28, 2020, on the Steam store for PC. Xbox One and PlayStation 4 owners will have to wait until a later date to get their hands on it.
Swamps of Corsus will bring a lot of new content to the Remnant From the Ashes world. Let's take a look at some of the new features the DLC has to offer.
Survival Mode – This brand new game mode will put your skills to the test. See how far you can make it with only one life to live. If you die, your progress ends there in this new roguelike experience.
The Iskal Rise – A brand new story along with new bosses will be available in Swamps of Corsus.
New Armor – The DLC will introduce brand new armor to survive the onslaught.
New Weapons, Mods, and Traits – Weapons, Mods, and Traits were the best feature of Remnant From the Ashes for me personally. The new DLC will feature a ton of new upgrades for weapons, weapon mods, and character traits to choose from.
Check out the official trailer here to see some gameplay from the new upcoming Remnant from The Ashes DLC.