Pro Piece Codes (July 2022) – ⁠ Redeem codes for free gems and boosts
Get the new Pro Piece codes from our up-to-date list and claim free Gems and Boosts!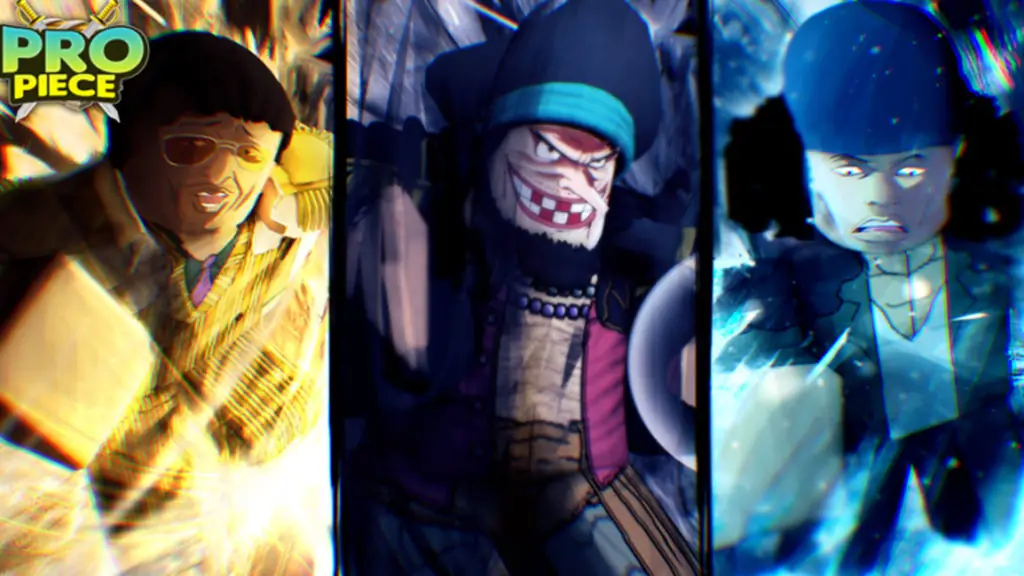 Pro Piece is an anime Roblox game inspired by the Japanese manga known as One Piece. In this anime RPG game, players can spin for Fruits to acquire new powers and travel throughout the many islands. Gain more power by leveling up and building your stats, and unlocking better Fruit. We have a list of working Roblox Pro Piece codes that you can use to redeem free in-game currency like Gems, Beli, and Stat Resets.
Pro Piece codes are a free way to earn in-game currency and Stat Resets, which will help you get started and help you try out different builds. New codes release all the time, so you can bookmark this page and check back daily to stay completely up-to-date. Remember, codes expire after a short time, so you will want to use them as soon as they release. Make sure to join the Pro Piece Roblox group for additional perks and updates.
Roblox Pro Piece Codes (Working)
8MVISITS – Gems
10KLIKES – 100 Gems
7MVISITS – Stat Reset
M3RRYXMAS – 100 Gems
PROPIECEANDBOX – 25 Gems
UPDATE16 – 50 Gems
OwnerIsSus – 50 Beli
CallMeJudSama – 25 Beli
UPDATE13OMG – 50 Gems
NEWLVCAPOMG – 30 Gems
ALMOST6M – 50 Gems
BUSOEFFECTS – 50 Gems
6MVISIT – 50 Gems
Sub2NotMystery

– 20 Gems

Sub2Ghosting9 – 20 Gems
Sub2SB_TV – 20 Gems
Roblox Pro Piece Codes (Expired)
8KLIKES – 50 Gems
CONQREWORK – Stat Reset
H4LL0WEEN – 50 Gems
S0RR94LATE – 50 Gems
Update12 – Free 50 Gems
6KLIKES – Stat Reset
PROPIECEREALLYHAVEALLY – Free 50 Gems
SEABEASTISHERE – Free 50 Gems
Sub2Ghosting9 – 20 Gems
SORRYFORLATE

– 2x Quest Rewards

5MVISIT – Free 50 Gems
Update11 – Free 50 Gems
OMGNEWFROOTS – Free 50 Gems
ProPieceReallyHaveCode – Stat Reset
CallMeJudSama – 25 Beli
OwnerIsSus – 50 Beli
How to redeem codes for Pro Piece
To redeem codes for Pro Piece, launch the game in Roblox and tap on the codes button found on the bottom left corner of the screen. Open the code menu, and enter any working code into the box exactly as shown. Click on the green Redeem button to claim your in-game rewards. Make sure to enter the codes as shown because they are case-sensitive.
How to get more codes for Pro Piece
To get more codes for Pro Piece, you can join the community Pro Piece Discord server. The developers make updates, announce patch notes, and release new codes there. You can also bookmark this page and follow us for the latest codes. We will add any new codes from our list, and remove any non-working codes when they expire.
Explore other experiences on our Roblox game codes page to find your favorites. Check out our Roblox promo codes page for new outfits and other freebies for your in-game avatar.