Pokemon GO Sylveon-themed avatar items are now available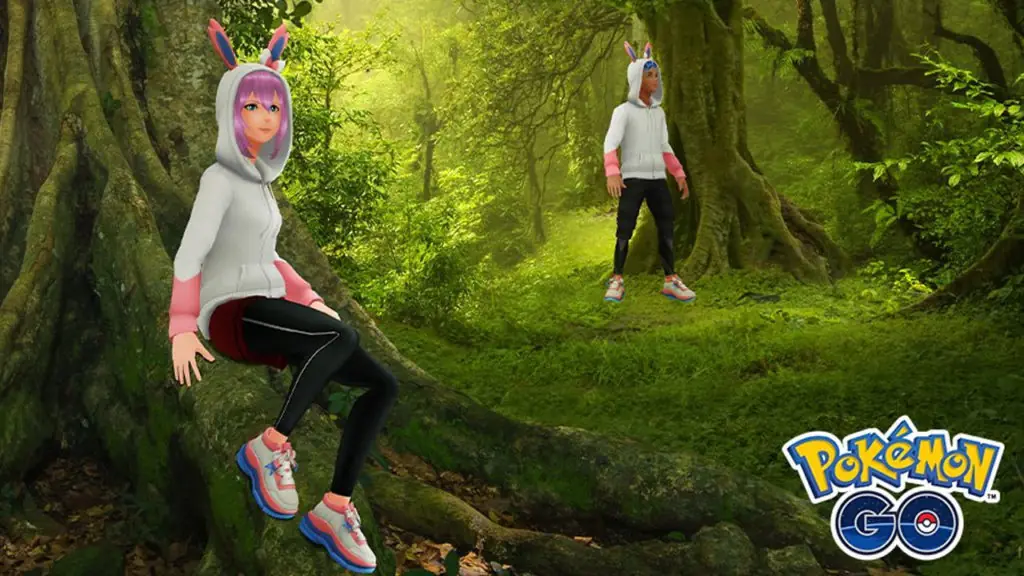 Sylveon is now available in Pokemon GO, with the second part of the Luminous Legends Y Event underway. Players can finally evolve Eevee into a Sylveon, and many trainers might consider it the cutest Eeveelution available. To celebrate, Pokemon GO has released new Sylveon-themed avatar items in the shop. Here's everything you need to know about the new Pokemon GO Sylveon-themed avatar items.
Today, the official Pokemon GO Twitter dropped a message about the new Sylveon items, which are now available in the in-game item shop.
Pokemon GO Sylveon-themed Avatar Items
You can navigate to the shop and check out the following Sylveon-themed items:
Sylveon Headband: 100 PokeCoins
Sylveon Hoodie: 200 PokeCoins
Sylveon Shoes: 100 PokeCoins
As far as I can tell, these are the three main Sylveon-related items added to the avatar shop. The Hoodie, Shoes, and Headband are all great additions to the shop and can be mixed with existing items for a cool-looking avatar. It's tough to pass up the hoodie with built-in Sylveon ears. However, the Sylveon Hoodie is also the most expensive item, at a 200 PokeCoin price point.
Pokemon GO fans on Twitter are already showcasing their fits, many of which are coupling the new items with their Sylveon buddies.