Pokémon GO Holiday Friendship Challenge Tasks and Rewards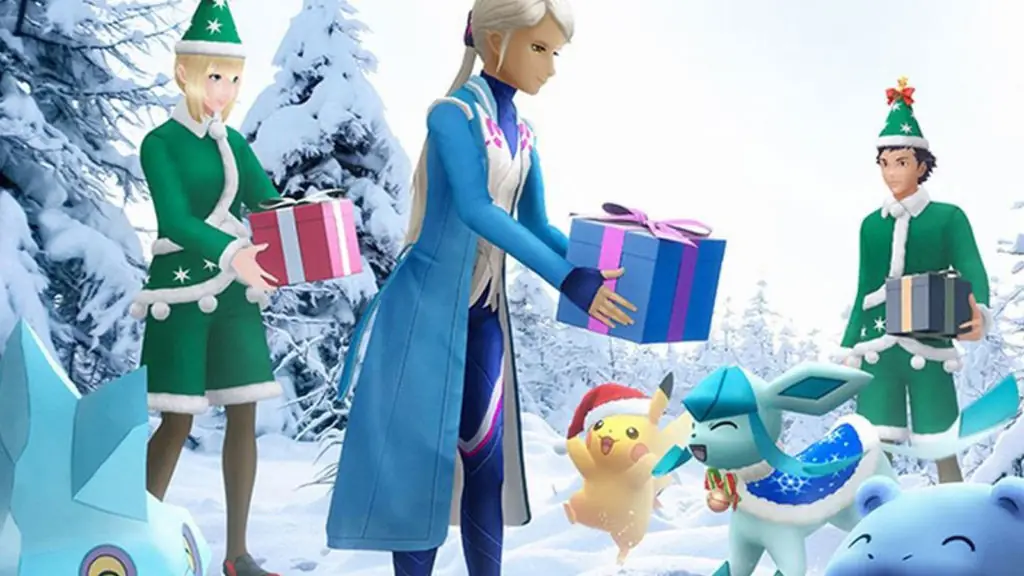 Work is finally finished, everything important has been squared away, and the gifts are under the tree. It's time to enjoy the holidays in earnest, and what better way to enjoy the holidays than spending them with friends and family. That's half the appeal of Pokémon: befriending both these wondrous creatures and the Trainers that care for them. Speaking of friends, here are the tasks and rewards for Pokémon GO's Holiday Friendship Challenge.
In the spirit of the holidays, Pokémon GO is running a Friendship Challenge as part of the second part of the Winter Holidays 2021 event. This Challenge is all about utilizing the game's social features to spread some holiday joy, nurture existing friendships, and start some new ones. Friendship is its own reward, of course, but if you complete these tasks before they expire on December 31, you'll be rewarded handsomely.
Pokémon GO Holiday Friendship Challenge Tasks and Rewards
Here's the task list for the Winter Holidays Friendship Challenge:
Send 5 Gifts to friends
Trade 3 Pokémon with a friend
Send 25 gifts to friends
Send Gifts 3 days in a row
Make a new friend
If you already have some friends registered in Pokémon GO, you can coordinate with them to knock out these tasks fairly easily. Send a few gifts, trade a few Pokémon back and forth, and send a friend request to someone you don't know yet. The trickiest task on the list is sending gifts 3 days in a row, and that's only because it requires you to log in and shoot off a gift every day, but as long as you're playing regularly, it shouldn't be a problem.
Completing these tasks will reward you with items and rare Pokémon encounters. Here are the rewards you'll get from completing each task, in the same order as the previous list:
Holiday Pikachu encounter
Vanillite encounter
Holiday Delibird encounter
Random Pokémon encounter
3 Silver Pinap Berries
If you successfully complete all five tasks on the list, you'll be rewarded with a free Galarian Mr. Mime encounter. That's an excellent opportunity for a new friendship, especially since you can't encounter Galarian Mr. Mime in the wild right now.