Old Locations May Return In Fortnite Season X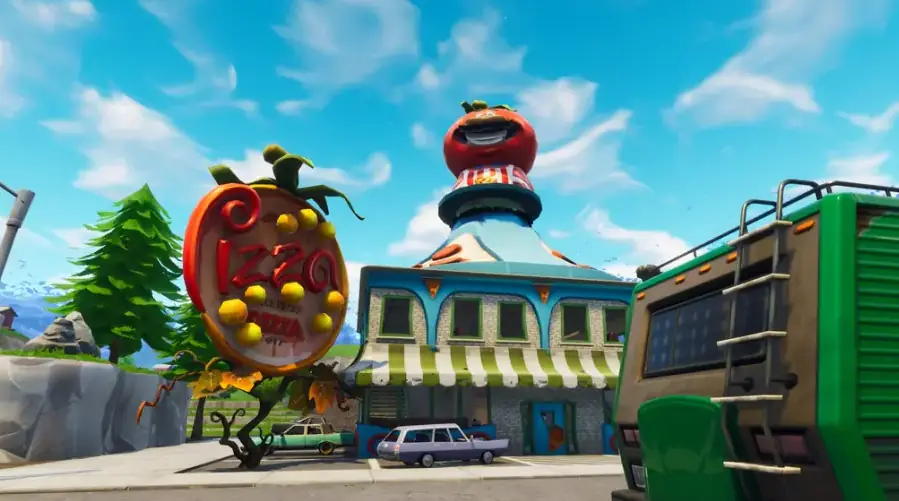 Data miners have recently found six old school areas mentioned in Fortnite's game files relating to unreleased Battle Pass challenges. This could very well mean more old locations will make a return in Fortnite Season X. Epic Games has already reintroduced old areas like Dusty Depot, and the Factories back into the game this season.
According to HYPEX on Twitter, one of the upcoming Battle Pass challenge files mentions a few old POIs such as Anarchy Acres, Flush Factory, Moisty Mire, Risky Reels, Tomato Town, and Greasy Grove. All of these locations were part of the original Fortnite map.
New challenge was added in season 10 called "Quest_BR_SprayVehicles_DifferentLocation" it's a placeholder i think, and in it it has all the POIs where you need to spray, GUESS WHAT, me & @xkleinmikex found these!!! (Also flush factory & tomato town) pic.twitter.com/jiP8vPO9j3

— HYPEX – Fortnite Leaks & News (@HYPEX) August 6, 2019
The challenge asks players to spray a vehicle in different named locations. This could just be a general challenge, however, there are references to the six old areas mentioned above.
Epic may decide to add the upcoming challenge when they reintroduce all of the areas back into the game at once, or the challenge might possibly span over the course of many weeks and the areas will come and go one by one.
If the areas are indeed added back into the game we could expect to see some major map changes. Anarchy Acres would be in the same area as Lazy Lagoon, Flush Factory would be near Happy Hamlet, and Risky Reels would be near Sunny Steps. So far it is all speculation and we will have to wait and see what happens.