NYT Crossword Answers (October 2023)
We have a list of all the answers for the current and historical New York Times crossword puzzles.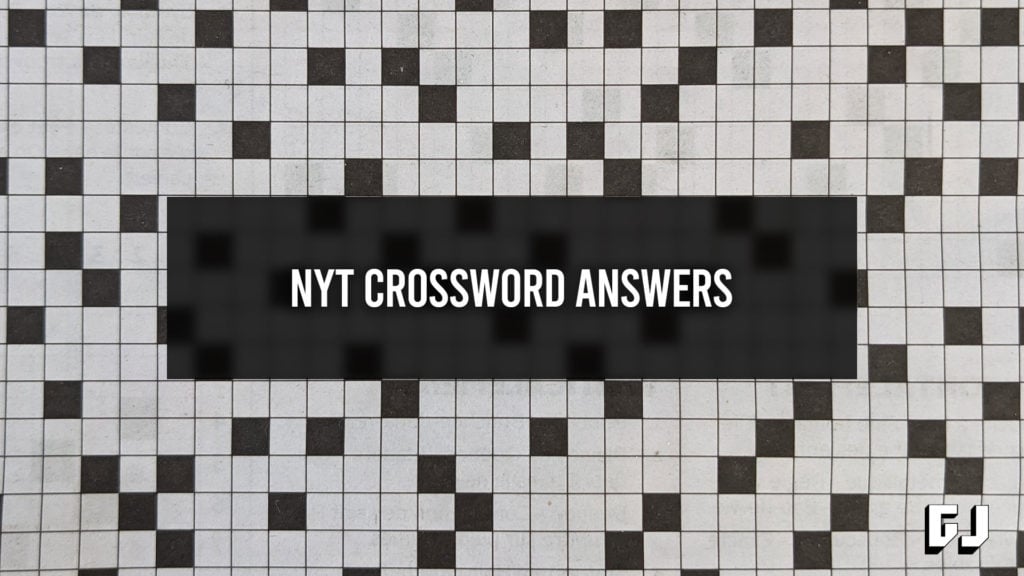 The New York Times is the leading publication for crosswords, dating all the way back to Sunday, February 15, 1942. It was not until 1950 that the crossword became a daily feature, though. Since then, the newspaper has introduced the NYT Mini alongside the regular full-fledged crossword for daily publication. We have the list of today's NYT Crossword answers if you're having any trouble.
NYT Crossword Answers
That is a complete list of all answers for today's (and previous day's) NYT crossword puzzle. If you want some more challenges, remember that the New York Times puzzles increase in difficulty throughout the week. Monday's puzzles are the easiest of the bunch. Subsequent puzzles become more difficult up until Saturday.
The NYT mini is another good puzzle to try out on a regular basis. It's a lot smaller than the full, with the grid measuring only 5×5, whereas the full is a 15×15 grid, except for Sunday, which is published at a whopping 21×21 squares.
NYT Crossword Answers FAQ
When does the NYT Crossword release every day?
A new crossword is published in the New York Times every weekday at 10 p.m. ET and 6 p.m. ET on weekends.
Is the Sunday NYT Crossword puzzle difficult?
The Sunday edition of the NYT Crossword is the largest, but it is not the most difficult. It is comparable to the Thursday grid, which equated to about a mid-high difficulty.
Do NYT Crossword puzzles have a theme?
The NYT Crossword puzzles on Monday through Thursday and Sunday always have a theme. That means the Friday and Saturday puzzles do not typically have a theme, making them more challenging overall. A theme is defined as some sort of connection between three long answers, like a pun or letter substitution.
Where can I play the NYT Crossword?
The easiest place to access the NYT Crossword puzzles is on the official New York Times website. Aside from the Crossword and the Mini, other games like Spelling Bee, Tiles, Vertex, and Wordle are available for free.
About the author