NBA 2K22 Season 3 'Iced Out' Changes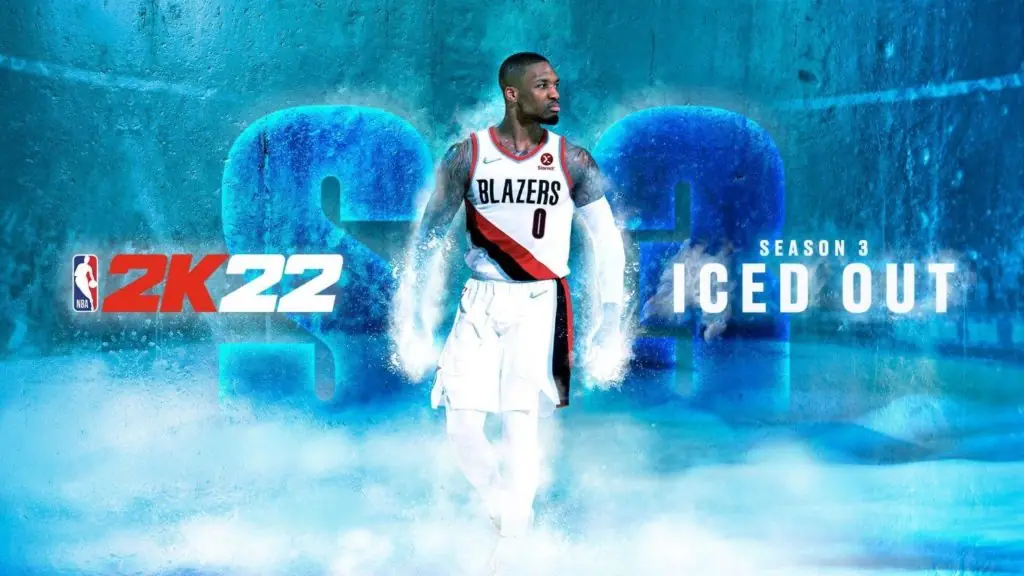 Season 3 of NBA 2K22 arrived on Dec. 3, 2021, and with that comes a series of new changes to the game's incredibly popular MyTeam mode and 'The City.' Changes include brand-new City Jerseys, City Courts, and various features gearing players up for the holiday season.
That's right, it's officially winter in 'The City,' with the entire town now decked out in holiday-themed decorations and ton of fresh rewards up for grabs. Above all else, NBA 2K22 Season 3 is calling upon players to channel their inner Damian Lillard and show off their clutch gene in what's expected to be 2K22's coldest season yet.
Here's everything you need to know about NBA 2K22 Season 3 – 'Iced Out.'
NBA 2K22 Season 3 'Iced Out' Preview
2K's 'Winter Wonderland': Season 3 of NBA 2K22 introduces a complete Christmas overhaul, with everything from a full Holiday tree laced with ornaments, lights, and presents (which next-gen players can begin to claim on Dec. 25, to 'Fire and Ice' events which speed up the rate at which players can earn takeover perks in-game to be ten times faster!
Beyond this, 'The Cancha Del Mar' will host a 12 Days of Xmas leading up to the massive 'Dunk the Halls' event. For two whole weeks, players will be able to visit the 'Tree of Giving' to receive one gift per day selected from various rewards.
New Single-Player Game Mode – Rooftops: Starting in Season 3 of NBA 2K22, a brand-new court will be available to players; the 'City Slam.' On next-gen consoles, players can battle in 2v2, 3v3, and 4v4 events that take place solely on City rooftops. Playing in the 'City Slam' will earn players big-time rewards, including a championship belt for winning the whole tournament.
Brand-New Game Mode – Clutch Time: With Season 3's Clutch Time, a player's MyTeam will be plugged into competition against other online opponents, with no card restrictions and only 5 minutes left in the game. Similar to 'MyTeam Unlimited,' in which players can use any rarity and overall cards, Season 3's 'Clutch Time' mode heavily emphasizes the use of badges.
As the name suggests, players will have to be at their best in the most crucial moments of the game. So, having player cards with a high 'Clutch Shooter' badge could become paramount. 'Clutch Time' will also introduce a new 4-point line in MyTeam, which will allow players to stretch the floor for a momentum-shifting 4-pointer in these pivotal matchups.
The W Online: The W will also feature a plethora of new changes, including four tiers of brand-new rewards, as well as some fresh iconic contacts to learn from, like Lisa Leslie, one of the true GOATs of our generation as well as former All-Star, DeLisha Milton-Jones, who brings 17 years of WNBA experience to the table. To earn their wealth of knowledge, players will need to complete the Bronze, Silver, and Gold tiers before finishing Hall of Fame. Though, if you successfully complete every tier, you will earn VC, a mask, seasonal clothing, and the aforementioned list of legends.
These are only a handful of wonderful features and new game modes that are being introduced with NBA 2K22's Season 3. All that's left to do is get yourself into the holiday spirit and have fun testing out these exciting new additions to the game!