NBA 2K22 Predicts 2022 NBA Title Winner
The future is shrouded in mystery but could this be the winner?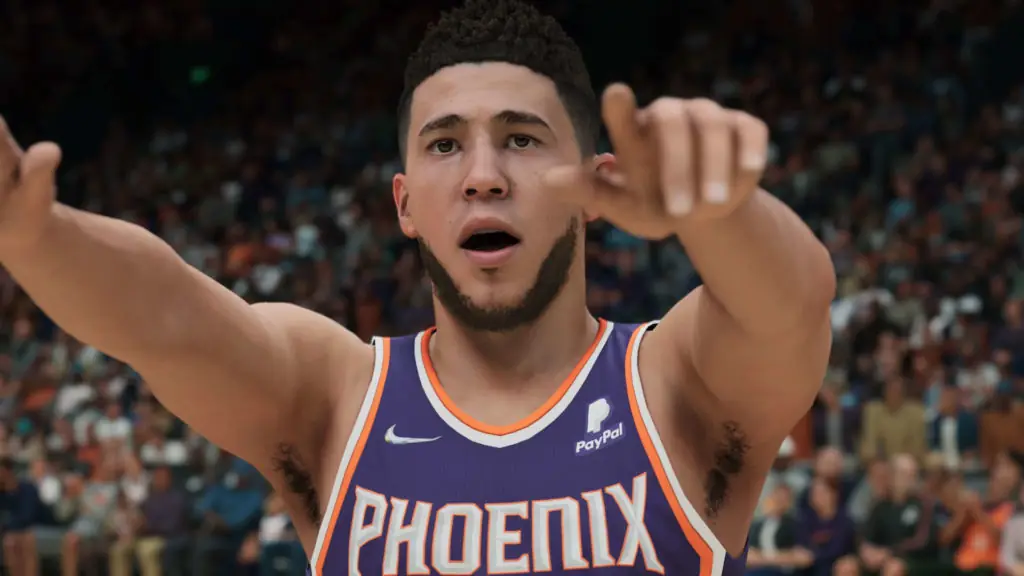 There's nothing more exciting in the world of sports right now than the NBA Playoffs. With superstars like Steph Curry, Joel Embiid, Devin Booker, Luka Doncic, Ja Morant, and Giannis Antetokounmpo all vying for a title, it's become one of the more competitive postseasons in recent memory.
Now that the first-round series of the NBA playoffs are coming to an end, fans are eager to predict who will win it all. Fans are not the only ones, and 2K Sports has simulated the entire tournament to predict the winner. Here is who may win the NBA Championship, at least if NBA 2k22 ends up being a prophet of things to come.
NBA 2K22 Predicts 2022 NBA Title Winner
NBA 2K22 simulates the 16 playoff teams by entering each into their current position to represent real-life structure accurately. They then run each game through an automated system for each playoff series, determining the winner before moving on to the next round.
Overall, NBA 2K22 predicts the Phoenix Suns to take home the entire thing, but here is how the full simulation of the 2022 NBA Playoffs panned out:
First Round
East
Miami Heat over Atlanta Hawks (4-2)
Brooklyn Nets over Boston Celtics (4-2)
Milwaukee Bucks over Chicago Bulls (4-1)
Philadelphia 76ers over Toronto Raptors (4-0)
West
Phoenix Suns over New Orleans Pelicans (4-1)
Memphis Grizzlies over Minnesota Timberwolves (4-2)
Golden State Warriors over Denver Nuggets (4-2)
Dallas Mavericks over Utah Jazz (4-3)
Second Round
East
Philadelphia 76ers over Miami Heat (4-1)
Milwaukee Bucks over Brooklyn Nets (4-3)
West
Phoenix Suns over Dallas Mavericks (4-2)
Memphis Grizzlies over Golden State Warriors (4-2)
Conference Finals
East
Milwaukee Bucks over Philadelphia 76ers (4-0)
West
Phoenix Suns over Memphis Grizzlies (4-2)
NBA Finals
Phoenix Suns over Milwaukee Bucks (4-3)
NBA 2K22 predicts Phoenix Suns as 2022 NBA Champions!
This simulation sees many upsets, including the Brooklyn Nets defeating the Boston Celtics in round one (which unfortunately didn't happen). It also predicts the Philadelphia 76ers demolishing the Miami Heat in round two and a young Memphis Grizzlies squad knocking off the red-hot Golden State Warriors.
At the end of the day, NBA 2K22 predicts it to be a repeat of last year's NBA Finals between the Milwaukee Bucks and the Phoenix Suns. This time around, NBA 2K has 'The Greek Freak' failing to clinch another NBA title, while Chris Paul, Devin Booker, and Deandre Ayton power the Phoenix Suns to their first Larry O'Brien trophy in franchise history.