Mario Kart 8: Deluxe Booster Course Phase 2: Course Tier List
Is there a Surefire Winner in this Batch?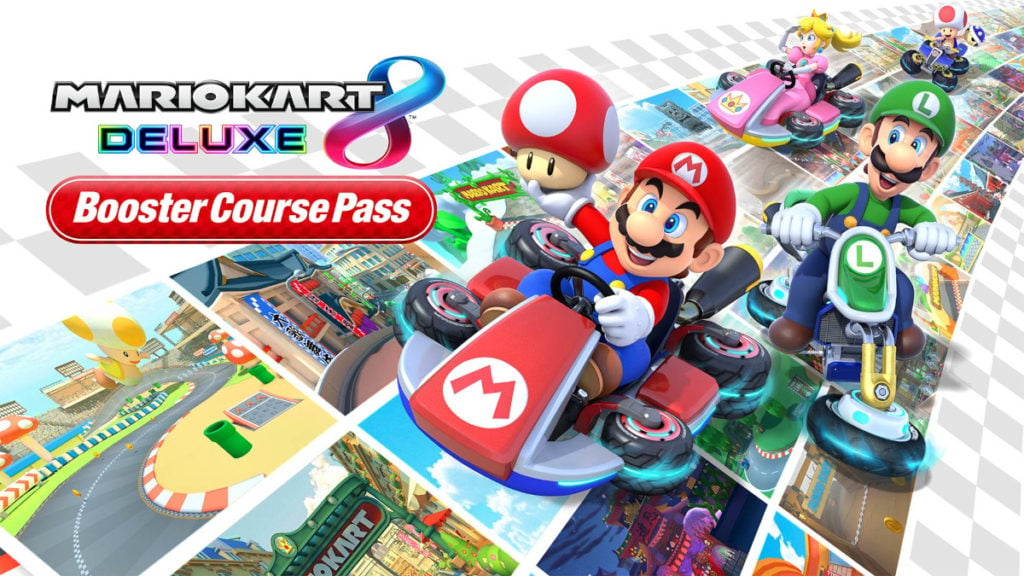 Nintendo has launched the second of six total phases in the Mario Kart 8: Deluxe Booster Course. I'll admit — the sheer concept of staggered DLC courses for a game that's been out for nearly a decade is brave. But, on the other hand, it keeps Mario Kart 8: Deluxe relevant until the inevitable Mario Kart 9 is ready.
Is this second wave of DLC courses worth the monthslong wait? If you're keeping up with these Booster Courses, you'll remember the first phase dropped on March 18, while the second released on August 4. Each of the phases is slated to contain two grands prix, adding up to eight new courses each. So, let's take a look at each of these new courses and rank them from S to D, shall we?
Booster Course Phase 2 Tier List
| | |
| --- | --- |
| Ranking: | Courses: |
| S | Sky-High Sundae |
| A | Mario Circuit 3 // Waluigi Pinball // Mushroom Gorge |
| B | New York Minute // Sydney Spirit |
| C | Snow Land |
| D | Kalimari Desert |
Tier List Breakdown
S Rank
Sky-High Sundae is a confectionary course with plenty of aesthetic value. But, it also provides countless opportunities for drifting and speed boosts which can be helpful when the opposition is stacked. Be sure to take advantage of the many ramps in this course, as the boosts that result from tricks can mean the difference between victory and defeat.
A Rank
Mario Circuit 3 follows in the footsteps of the other Mario Circuits. But, this time it adopts the aesthetic of the original Super Mario Kart, with bright colors and an overly simplistic layout. It can be easy to let down your guard with this course, but it's just as easy to be slowed down by the surrounding sand, so stay alert!
Waluigi Pinball has a lot to look at, but as long as you focus on drifting, you should be fine. To be honest, this course is the love child of Rainbow Road and literally any casino level from literally any Sonic game. It's bright, colorful, and there are gigantic pinballs that can bring your lead to a miserable end.
Related: Best Mario Kart 8 Combination
Mushroom Gorge is a course with a dividing pathway — you need to decide quickly which you'll take. I don't think there's much of a difference; the left path has several boosts, but is a sharp turn while the right path is more of a straight shot. Both end up joining back up shortly after the split, however. Be on the lookout for the gigantic mushrooms that can help you bounce or even fly!
B Rank
New York Minute is highly reminiscent of Paris Promenade from the first Booster Course phase. It has a lot of winding twists and turns that can be hard to detect with the light pollution from the buildings. I wouldn't say there's a whole lot of ramps, either. It's very much a "drive continuously until you reach the goal" course, which isn't bad, but I wouldn't say it's very good, either.
Sydney Spirit is similar in nature to New York Minute, though I think it does the winding pathway thing a bit better. In fact, partway through, it pulls an incognito checkpoint with its branching pathway, making it so that no lap is the exact same from start to finish. I really appreciate that effort to make this course new.
C Rank
I'll be honest, I don't very much like Snow Land. I can appreciate the effort that went into making pretty much every drivable surface slippery, but when you pair that with Joycon Drift — a condition which I am currently suffering very much — it's a match made in the fires of Tartarus.
D Rank
Kalimari Desert was probably my least favorite course in Mario Kart 64, and not much has changed here. I don't know what it is about it, but for some reason I can never seem to perform at my best in this course. It could be the sharp turns, or the fact that half the course requires driving on railroad tracks, but no matter what, I can't seem to have a good time with this one.
For more on Mario Kart 8: Deluxe, including its Booster Course phases, stick with Gamer Journalist.
About the author