Ice Throne Location in Fortnite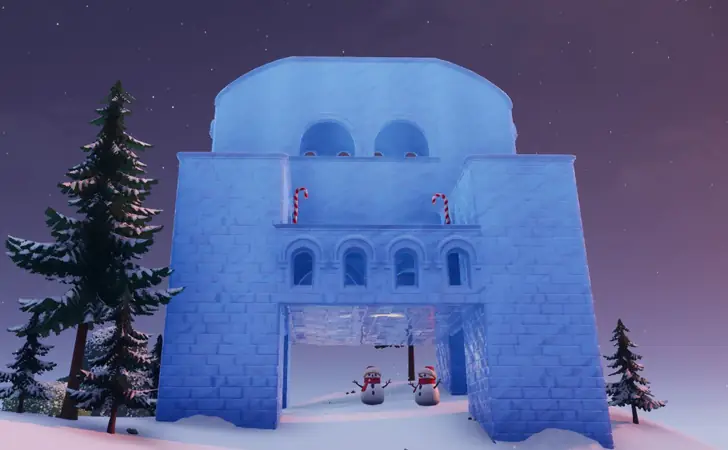 Winterfest 2019 is winding down for Fortnite fans everywhere, but there are still some challenges left to complete. Today's focus will be on finding the Ice Throne on the Fortnite map. You will need to search through two ammo boxes at this location, The Workshop, or Shiver Inn.
Where is The Ice Throne Location in Fortnite?
The Ice Throne can be found north of Pleasant Park, which can be seen on the map above. It is hard to miss when you look in the right spot. You can actually drop directly onto this throne to easily complete the challenge. There are several different rooms containing ammo boxes inside the ice throne.
You can expect this location to be packed with players as lots of people are likely checking it out and completing the challenge on their own. You can take your time on this challenge because you have right up until January 7th, 2020 to complete it.
Once you search through the ammo boxes you can mark this challenge off your list:
Search Ammo Boxes at The Workshop, Shiver Inn, or Ice Throne (2)