How to Save Your Mom in I Was a Teenage Exocolonist
One of the earliest personal deaths in I Was a Teenage Exocolonist is the player character's mom.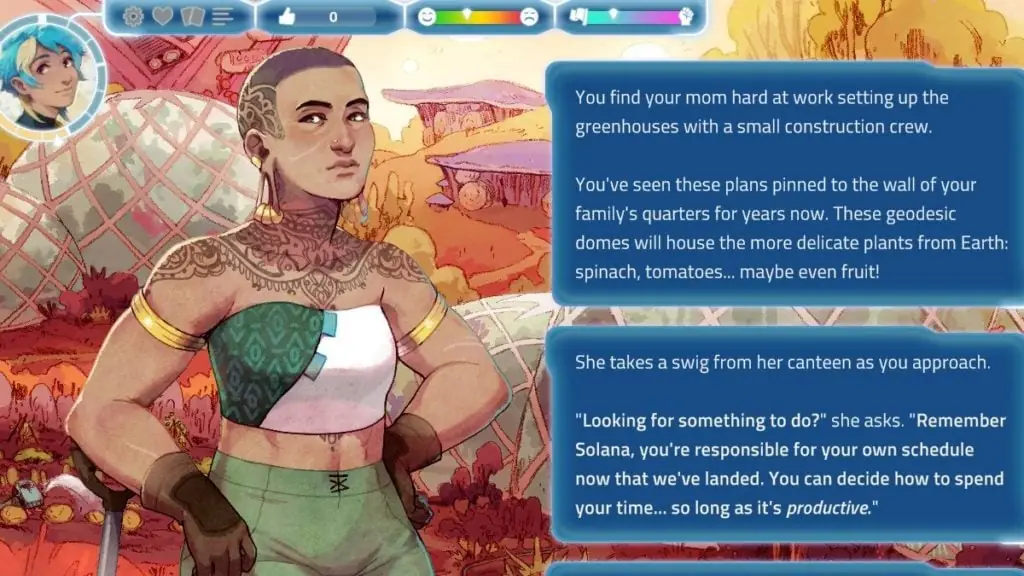 Saving everyone in I Was a Teenage Exocolonist is one of the main aims of the game. With the requirement of going through life as a teenage exocolonist multiple times to get its golden ending in sight whilst rescuing as many of your fellow brethren as possible, you will be playing the hero more often than not in the game. Who deserves such devoted service and saving is your dear mother, so here is how you can save her from her premature passing.
How to Save Your Mom in I Was a Teenage Exocolonist
For both mom and dad, there is a tick list of sorts involved when successfully preventing them from their untimely deaths. To prevent mum from passing away due to over exhaustion and starvation, follow these steps:
Before the age of 14, keep up a steady increase of your biology skill level to be able to identify food items when foraging later in life.
Also focus on increasing your skill level with animals that can provide bonuses to the food level. Do this in Geoponics as soon as possible to unlock more activities when interacting with other animals and obtaining resources from them (specifically working on the farm and tending to animals). This also allows you to be able to obtain edible resources when interacting with creatures in Expeditions.
You will eventually be able to domesticate captured animals and cultivate seeds within Geoponics before the next key activity unlocks.
Unlock the forage in the valley activity which is automatically done once you turn 14 years old.
Select this activity until you exhaust all points of interest within the area even if it takes multiple trips within the year to clear. The moment when you can turn back home is when you pick up the item edible spongecake from the trip(s). Keep selecting this activity to collect more spongecakes that adds to the food total.
Throughout all this, turn your attention to keeping on top of checking the food reserve at the Command centre which can be located at the board within the facility. You should safely be over 15 points regarding the famine when doing all these activities to save mum.